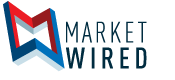 HempTech (HTCO) to Split into Five Units to Unlock Growth & Efficiency - Units to Increase Visibility & Revenue
/EINPresswire.com/ -- SAINT PETERSBURG, FL--(Marketwired - May 24, 2017) - HempTech Corp. (OTC PINK: HTCO), a provider of advanced Controlled Environment Agriculture (CEA) with sophisticated automation and analytical tools for the agricultural industry including legal medical cannabis, announces today that its board of directors has decided to split the company into five separate units or divisions. The decision was based on the current growth of the cannabis industry and structural inefficiency within the company to cater to this growth. The five separate units will consists of:
Consultant Services Unit - GrowComm Engineering & Consulting
Engineering & Consulting Services for commercial or industrial cannabis cultivation. HempTech's GrowComm provides customized engineering & consulting solutions for cannabis growers anywhere, specializing in the engineering, design, and construction of fully automated cannabis grow facilities with advanced Controlled Environment Agriculture.
Software & Technology Unit - CognetiX, Verecis, GrowFacility
CognetiX™ is a software platform that integrates all available plant and business data into an intelligent high performance, real-time, distributed grow control platform. Information from various components such as sensors, HVAC, lighting etc., are collected by the central server, analyzed, and displayed in real time via customized dashboards. CognetiX delivers active controls, data collections and management, extensive analytics and fault detection. Verecis provides seed to sale tracking system and inventory management.
Cultivation Automation Unit - Grow.Droid, Automated Commercial Grow Systems
The grow.droid is a self-contained, turnkey, fully-automated commercial grow system engineered for growing cannabis. The grow.droid augments the master grower for on-site management of the plants. It is specially engineered and integrated with indoor grow systems and provides a software platform (by CognetiX) that maintains set profiles and conditions for optimal growth and cycle performance. The grow.droid can be scaled based on growing needs and the size of the grow area.
Cultivation Products Unit - HempTech Agripods, AgronetiX Fresh Harvest, Mithra
Agripods (or AgriTents) are fully automated, commercial grow system, specially engineered from a shipping container or a tent. It provides a variety of grow options such as nursery, veg/flower room or dry/cure facility or a combination of all the three. The adaptive nature of the Agritainers extends the grow season by allowing indoor or outdoor growing in any climate.
AgronetiX will be designing, manufacturing and marketing leafy green grow containers under the brand "Fresh Harvest™". Fresh Harvest branded automated grow containers will be a self-contained, fully automated, vertical hydroponic farming system for leafy greens with LED lighting, environmental sensors for temperature, water, CO2, and pH control, a nutrient dosing system, and computer software for remote monitoring of the produce cycle and creation of historical data to consistently produce repeatable high yields.
Energy Management Unit - SmartEnergy
SmartEnergy is an advanced energy management and control system designed and customized for the indoor agriculture industry. SmartEnergy manages and precisely controls the energy use of the grow facility to optimize the environment while minimalizing energy costs. SmartEnergy can help to save between 5% and 25% annually on utility bills. Powerful analytics software looks at data from advanced environmental sensors, located throughout the interior and exterior facility environment.
"Splitting HempTech into five separate units will allow the Company to unlock growth and bring greater efficiency to its business model. It will also allow the Company to cater distinct products and services to the multiple segments of the cannabis marketplace hence creating more diverse revenue path and assured profitability," Mr. Verghese, COO of HempTech, stated.
HempTech is committed to bring cutting edge technology to cannabis growers everywhere. Through the perfect blend of technology and human experience, HempTech brings you the best in automation technologies, smart cultivation tools and business software solutions.
For more information on products offered by HempTech, please contact: info@hemptechcorp.com.
About HempTech Corp.
HempTech Corp. (OTC PINK: HTCO), a Nevada corporation, is a provider of advanced Controlled Environment Agriculture (CEA) with sophisticated automation and analytical tools for the cultivators of legal industrial hemp and cannabis. We design and engineer specialized products using advanced sensors, process control techniques, big data aggregation, analytics and security solutions so cannabis growers can easily and effectively control every aspect of their operation. Through HempTech technologies, virtually every component of the plants' vegetative growth matrix and flower harvest is automated, documented and available in visible format both in real time and historically. This simplifies operations and ensures that the baselines set by the master grower are adhered to by the cultivation staff.
The Intelligent Automation Technology engineered for agricultural operations featuring CognetiX Cultivation Automation & Analytic Software drives improvement in productivity, efficiency, quality and sustainability. This industrial grade advanced Controlled Environment Agriculture (CEA) with analytical technology software, is being made available to small and large size cultivators that are not yet available in the Cannabis market. HempTech's goal is to provide cost effective and efficient cultivation of indoor cannabis through intelligent technologies and process control platforms.
HempTech's mission is to establish a reputation in the cannabis industry as a one-stop-shop that provides all the infrastructure elements required by growers in a manner that is fully integrated, state-of-the-art, and secure. Products include the SPIDer™ (Secure Perimeter Intrusion Detection), SmartSense™, SmartEnergy, and analytics dashboard CognetiX™ through which HempTech Corp. provides growers unparalleled data analysis capabilities to Know Your Grow! HempTech -- America's Future Taking Root Today.
To request further information about HempTech, please email us at info@hemptechcorp.com, log onto our website at http://www.hemptechcorp.com or visit us at our Facebook page https://www.facebook.com/hemptechcorp or on Twitter @hemptechcorp.
Forward-Looking Statements
This press release may contain forward-looking statements covered within the meaning of the Private Securities Litigation Reform Act of 1995. These forward-looking statements relate to, among other things, plans and timing for the introduction or enhancement of our services and products, statements about future market conditions, supply and demand conditions, and other expectations, intentions and plans contained in this press release that are not historical fact and involve risks and uncertainties. Our expectations regarding future revenues depend upon our ability to develop and supply products and services that we may not produce today and that meet defined specifications. When used in this press release, the words "plan," "expect," "believe," and similar expressions generally identify forward-looking statements. These statements reflect our current expectations. They are subject to a number of risks and uncertainties, including, but not limited to, changes in technology and changes in pervasive markets. This release includes forward-looking statements within the meaning of Section 27A of the Securities Act of 1933 and Section 27E of the Securities Act of 1934. Statements contained in this release that are not historical facts may be deemed to be forward-looking statements. Investors are cautioned that forward-looking statements are inherently uncertain. Actual performance and results may differ materially from that projected or suggested herein due to certain risks and uncertainties including, without limitation, ability to obtain financing and regulatory and shareholder approval for anticipated actions.