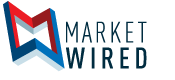 Veracity Nominated for OCTANe's High-Tech Innovation Award
/EINPresswire.com/ -- ALISO VIEJO, CA--(Marketwired - May 24, 2017) - Veracity Industrial Networks, a leading developer of innovative cyber security solutions for the industrial internet, announced that it has been nominated for the OCTANe High-Tech Innovation Award, which recognizes and honors outstanding technology companies, innovators and executive leadership in Orange County.
"This is an important milestone for Veracity as we gain wider recognition for our innovative approach to protecting critical control systems at utilities such as power plants and water treatment facilities from malicious cyber attacks," said Veracity CEO Paul Myer. "Coming from OCTANe, a Southern California leader in supporting and accelerating technology innovation and the success of high-tech enterprises, this is quite an honor."
"Orange County continues to be a major producer of technology, innovation, cutting-edge companies, entrepreneurs and business leaders with major a global impact," said Bill Carpou, OCTANe's chief executive officer. "Through our annual High-Tech Innovation Awards program, OCTANe is proud to be able to put a spotlight on outstanding work and contributions." 
OCTANe will announce the winner of the 2017 High-Tech Innovation Award in October.
In related news, Veracity announced it will be participating in OCTANe's 2017 Technology Innovation Forum, June 1-2, the largest technology innovation and investment conference in Southern California with nearly 1,000 attendees including more than 150 CEOs and representatives from more than 700 companies.
About Veracity Industrial Networks™
Veracity delivers a resilient, secure industrial network that provides an on-premises, centralized configuration, control, and monitoring solution that tracks all connected devices and their communications. The Veracity platform is a secure-by-default network that moves beyond the detection and alerting of cyber events into a resilient network that reduces the attack surface by design. 
The Veracity Industrial SDN™ network massively reduces the complexity of the network by repurposing the switch infrastructure to ensure communication between devices is determined by the system's design. Veracity provides an innovative and comprehensive platform for critical networks that enables your business mission. For more information, visit www.veracity.io
Media Contact:
Dan Chmielewski
Madison Alexander PR
P: +1-714-832-8716
C: +1-949-231-2965
Email Contact