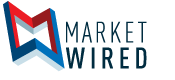 Blaze Fast-Fire'd Pizza to Open Third Lexington, KY Location on Memorial Day, Will Celebrate With Fundraiser Supporting Special Olympics Kentucky on Tuesday, May 30
Nation's leading fast-casual, build-your-own pizza concept to open at the Summit at Fritz Farms, will celebrate with event to raise funds for local non-profit
Blaze Pizza
Click here for high-resolution version
/EINPresswire.com/ -- LEXINGTON, KY--(Marketwired - May 23, 2017) - On Monday, May 29 (Memorial Day), Blaze Fast-Fire'd Pizza will continue to expand in the Lexington area by opening a third location at the new Summit at Fritz Farm shopping center. The restaurant, located at 4049 Finn Way 110 near CycleBar, will celebrate by hosting a fundraiser for Special Olympics Kentucky (SOKY) on Tuesday, May 30.
During the "Noncon4mist" fundraiser, Blaze Pizza will offer pizzas for just $4.00 and, in turn, will donate $4.00 to SOKY for every pizza sold. Like the spirit of a Blaze Pizza Noncon4mist, SOKY encourages athletes to defy odds, break down barriers, and refuse to adhere to the limits society places on them. SOKY provides year-round sports training and competition for children and adults with intellectual disabilities. The non-profit organization serves more than 8,300 athletes across the state of Kentucky in 15 different Olympic-style sports.
"We are thrilled to be partnering with Blaze Pizza on this exciting event," said Trish Mazzoni, President and CEO of SOKY. "SOKY athletes are currently preparing for the State Summer Games at Eastern Kentucky University next weekend, and we appreciate Blaze's support as we prepare for the biggest competition weekend of our year."
Blaze Pizza features an interactive open-kitchen format that allows guests to customize one of the menu's signature pizzas or create their own, choosing from a wide selection of carefully sourced, high-quality ingredients -- all for around $8. The generously-sized personal pizzas are then sent to a blazing hot open-flame oven -- the centerpiece of the restaurant -- where dedicated pizzasmiths ensure that the thin-crust pies are fast-fire'd and ready to eat in just 180 seconds.
"When I think of Blaze Pizza I think of individuality. Blaze is a place where you can be YOU," said Mike Forte, Operating Partner for Blaze Pizza in Lexington. "The mission of Special Olympics Kentucky is right in line with our message here at Blaze -- that everybody has the ability to set their own course and achieve greatness."
Blaze Pizza has two other locations in the Lexington area -- one near University of Kentucky's campus at 341 S. Limestone St. and another in Hamburg at 2305 Sir Barton Way. The new Summit Blaze Pizza will offer a selection of wine and craft beers including two local craft beers on tap -- West Sixth IPA and Country Boy Cougar Bait. The hours of operation will be: 11:00 am to 10:30 pm Sunday through Thursday, and 11:00 am to 11:00 pm Friday and Saturday.
Each restaurant makes its own dough from scratch, using a recipe developed by critically-acclaimed Executive Chef Bradford Kent (the "Pizza Whisperer"), which requires a 24-hour fermentation period to produce his signature light-as-air, crisp crust. For pizza fans with specific dietary needs, Blaze Pizza offers gluten-free dough and vegan cheese.
The new 3,000 square foot restaurant will include over 80 seats inside with an additional 30 seats on an outdoor patio. Award-winning design architect Ana Henton has added several special touches to the restaurant, including an oversized wall mural custom-designed to suit the space.
About Blaze Pizza
The first Blaze Pizza® restaurant opened on Aug. 6, 2012, in Irvine, Calif., and quickly gained attention for its chef-driven recipes, thoughtful interior design and a service culture that celebrates individuality. Now ranked as the leading fast-casual pizza chain in the Technomic Top 500 Chain Restaurant Report, Blaze Pizza is building momentum and developing a cult-like following as it expands across the country. The company currently operates 195 restaurants in 32 states and Canada, including the major metropolitan areas of Los Angeles, New York, Chicago, San Francisco, Toronto, Dallas, Las Vegas and Boston. Founded by Elise and Rick Wetzel (co-founder of Wetzel's Pretzels), the concept is backed by investors including LeBron James, Maria Shriver, Patrick Schwarzenegger, Boston Red Sox co-owner Tom Werner and movie producer John Davis. For more information, please visit blazepizza.com and facebook.com/blazepizza or click here to view a company video.
Blaze Pizza®, Fast-Fire'd®, the horizontal logo design, and the proprietary names "Pizzasmith", "Intelligent Choices for Our Pizzas, People & Planet" and related trademarks are the property of Blaze Pizza LLC.
Millennial Restaurant Group
10000 Shelbyville Rd.
Louisville, KY 40223
Blaze Pizza LLC
35 N. Lake Ave., Suite 710
Pasadena, Calif. 91101
Image Available: http://www2.marketwire.com/mw/frame_mw?attachid=3142434
Embedded Video Available: http://www2.marketwire.com/mw/frame_mw?attachid=3142436