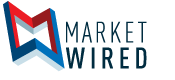 CWB Franchise Finance leads $80 Million loan facility syndication for Holloway Lodging
/EINPresswire.com/ -- MISSISSAUGA, ONTARIO--(Marketwired - May 23, 2017) - CWB Franchise Finance, a division of CWB Financial Group, today announced it has provided an $80 million loan facility to Holloway Lodging Corp., owners of thirty-three hotels across Canada. Holding the majority position in and leading the syndicate loan facility, CWB Franchise Finance provided a $50 million term facility and a $30 million revolver facility that will assist Holloway to refinance existing debt and invest in capital projects and opportunistic acquisitions. The loan facilities are secured against a portfolio of 10 of Holloway's assets located across Ontario, Nova Scotia, New Brunswick, British Columbia and Alberta. Syndicate partners include Coast Capital and ICICI Bank Canada.
"Working with a specialized lender in the hotel space positions us well for growth opportunities going forward," said Michael Rapps, chairman of Holloway Lodging Corp. "CWB Franchise Finance understands our business and were great to work with in getting the financial product and structure we were looking for."
"We're pleased to support Michael and his team as they continue to grow across Canada," said Ed Khediguian, senior vice president of CWB Franchise Finance. "As specialists in the Canadian hospitality industry, we're looking forward to more opportunities to work with experienced hotel owner-operators looking for tailored creative financing structures that align with their borrowing needs. Our in-depth understanding of the hotel market, alignment with high quality owners and a product that enhances our clients' return on equity has been key to our success over the past 15 years."
About CWB Franchise Finance
CWB Franchise Finance, a division of CWB Financial Group, specializes in financing for regional and national restaurants and hotels and is a leading lender to the Canadian restaurant and hospitality industries. Previously GE Capital Canada's franchise financing arm, CWB Franchise Finance was acquired by CWB Financial Group in 2016 following a successful track record of more than 800 clients with upwards of 1,525 property locations over 14 years. To date, more than $3 billion have been invested in the Canadian hotel and restaurant space.
About CWB Financial Group
CWB is a diversified financial services organization serving businesses and individuals across Canada. Operating from its headquarters in Edmonton, Alberta, CWB's key business lines include full-service business and personal banking offered through 42 branches of Canadian Western Bank and Internet banking services provided by Motive Financial. Highly responsive specialized financing is delivered under the banners of CWB Equipment Financing, National Leasing, CWB Maxium Financial, CWB Franchise Finance and CWB Optimum Mortgage. Trust Services are offered through Canadian Western Trust. Comprehensive wealth management offerings are provided through CWB Wealth Management, which includes the businesses of McLean & Partners Wealth Management and Canadian Western Financial. As a public company on the Toronto Stock Exchange (TSX), CWB trades under the symbols "CWB" (common shares), "CWB.PR.B" (Series 5 Preferred Shares) and "CWB.PR.C" (Series 7 Preferred Shares).
About Holloway Lodging Corporation
Holloway is a real estate corporation focused on acquiring, owning and operating select and limited service lodging properties and a small complement of full service hotels primarily in secondary, tertiary and suburban markets. Holloway owns 33 hotels with 3,754 rooms. Holloway's shares and debentures trade on the TSX under the symbols HLC, HLC.DB and HLC.DB.A.
Ed Khediguian
Senior Vice President, Franchise Finance
CWB Franchise Finance
Phone: (647) 465-0591
Email: ed.khediguian@cwbfranchise.com
Michael Rapps
Chairman
Holloway Lodging Corporation
Phone: (416) 855-1925
Jane Rafuse
Chief Financial Officer
Holloway Lodging Corporation
Phone: (902) 443-5101