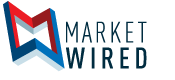 SinglePoint Continues Acquisition Strategy with New LOI -- CFN Media
/EINPresswire.com/ -- SEATTLE, WA--(Marketwired - May 23, 2017) - CFN Media Group ("CannabisFN"), the leading creative agency and media network dedicated to legal cannabis, announces publication of an article that covers SinglePoint Inc.'s (OTC PINK: SING) recently announced letter of intent with Discount Indoor Garden Supply.
Consulting & Retail
Discount Indoor Garden Supply -- or DIGS -- is a cannabis consulting and equipment provider with two storefront locations in California and a popular online store (www.digshydro.com). The company's retail products include hydroponics, lighting, nutrients, fertilizers, pest control, grow media, and atmosphere control products. At the same time, the company offers consulting services designed to help with everything from security to grow maintenance.
DIGS Founder Carey Haas has over 25 years of experience in the indoor gardening industry and owns several retail businesses, including a cannabis dispensary. Haas' extensive industry knowledge and relationships could prove invaluable for both companies as they explore potential joint venture retail stores and other possibilities. This is especially true as California moves to legalize recreational cannabis by early next year.
"This is a perfect match for DIGS," said Haas in a recent press release. "Greg's (Lambrecht, SinglePoint CEO) distribution knowledge paired with my expertise and relationships in [sic] cannabis industry create a strong, synergistic opportunity to make this endeavor a major success."
SinglePoint believes that DIGS addresses a significant and growing market as nearly every state that has legalized medical marijuana permits licensed patients to grow their own plants. Using DIGS products and services, these licensed consumers can order an all-in-one unit to grow plants in the privacy of their own homes to meet their medical needs.
The business would also generate near-term revenue for shareholders if the letter of intent is executed and the acquisition is finalized.
Acquisition Strategy
The letter of intent dovetails nicely with SinglePoint's recent launch of SingleSeed (www.singleseed.com) as a one-stop shop for cannabis dispensaries to purchase everything they need to run their businesses.
"The long-term vision is to build SingleSeed.com into a marketplace for dispensaries to buy the products they need to do business," said SinglePoint CEO Greg Lambrecht in a recent shareholder update. "SingleSeed will also provide consulting services to cannabis businesses who need help gaining traction and success in their strategies."
SingleSeed.com is currently focused on payment solutions and marketing services, but the company's recent investment in Convectium -- developer of a unique oil-filling machine for cannabis companies -- is a prime example of areas where it plans to expand. Management plans to sell the innovative technology to dispensaries on SingleSeed.com while continuing to sell through Convectium's own 710Shark.com website.
The company plans to continue exploring additional acquisitions in the cannabis industry. By expanding into horizontal markets, the company plans to unlock significant long-term value that's diversified across several different areas of the market.
Please follow the link to read the full article: http://www.cannabisfn.com/singlepoint-continues-acquisition-strategy-new-loi/
For more information, visit the company's website or CannabisFN's company profile.
About CFN Media
CFN Media (CannabisFN) is the leading creative agency and media network dedicated to legal cannabis. We help marijuana businesses attract investors, customers (B2B, B2C), capital, and media visibility. Private and public marijuana companies and brands in the US and Canada rely on CFN Media to grow and succeed.
Learn how to become a CFN Media client company, brand or entrepreneur: http://www.cannabisfn.com/become-featured-company/
Download the CFN Media iOS mobile app to access the world of cannabis from the palm of your hand: https://itunes.apple.com/us/app/cannabisfn/id988009247?ls=1&mt=8
Or visit our homepage and enter your mobile number under the Apple App Store logo to receive a download link text on your iPhone: http://www.cannabisfn.com
Disclaimer:
Except for the historical information presented herein, matters discussed in this release contain forward-looking statements that are subject to certain risks and uncertainties that could cause actual results to differ materially from any future results, performance or achievements expressed or implied by such statements. Emerging Growth LLC, which owns CFN Media and CannabisFN.com, is not registered with any financial or securities regulatory authority, and does not provide nor claims to provide investment advice or recommendations to readers of this release. Emerging Growth LLC may from time to time have a position in the securities mentioned herein and may increase or decrease such positions without notice. For making specific investment decisions, readers should seek their own advice. Emerging Growth LLC may be compensated for its services in the form of cash-based compensation or equity securities in the companies it writes about, or a combination of the two. For full disclosure please visit: http://www.cannabisfn.com/legal-disclaimer/