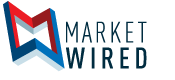 Tractor Supply's Spring Paper Clover Raises $825,000 for 4-H Youth
Donations Send Next Generation of American Leaders to Local, National Summer Camps and Conferences
/EINPresswire.com/ -- BRENTWOOD, TN--(Marketwired - May 22, 2017) - Approximately 14,000 4-H youth from across the country will have countless opportunities to learn valuable life skills this summer, thanks to more than $825,000 donated by Tractor Supply Company customers earlier this year.
Between Apr. 26 and May 7, Tractor Supply stores across the country hosted a Paper Clover fundraiser to send tens of thousands of 4-H youth to county-level development programs, camps and leadership conferences. Awarded as scholarships, the money will enable individual 4-H members to learn everything from science and technology to fishing and horseback riding.
"The value of our partnership with National 4-H Council is never more clear than during the Paper Clover Campaign," said Christi Korzekwa, senior vice president of marketing at Tractor Supply Company. "Our dedicated team members and loyal customers continue to show outstanding support for 4-H programs that teach children life skills in science, healthy living and citizenship empowering them to thrive today and tomorrow."
2017 marks the eighth consecutive year of the semi-annual Paper Clover Campaign. The partnership between Tractor Supply and National 4-H Council has generated more than $11 million in essential funding over its history, due in large part to the commitment of 4-H groups. This year, individual 4-H Clubs greeted customers at stores and held their own promotions, including greenhouse sales, 4-H alumni events and social media challenges.
"So many Tractor Supply customers have a true passion for 4-H and want to help our country's next generation of leaders gain the skills they need to succeed," said Jennifer Sirangelo, president and CEO, National 4-H Council. "By emphasizing individual development and group dynamics through hands-on learning and team challenges, 4-H youth programs can do just that."
The Paper Clover Campaign will return to Tractor Supply Company this fall, from October 4-15, 2017. Customers can participate in the 2017 Fall Paper Clover Campaign by purchasing paper clovers for $1 or more at checkout.
For more information on the program, visit http://www.tractorsupply.com/4h.
About Tractor Supply Company
Founded in 1938, Tractor Supply Company is the largest rural lifestyle retail store chain in the United States. At April 1, 2017, the Company operated 1,617 Tractor Supply stores in 49 states and an e-commerce website at www.tractorsupply.com. Tractor Supply stores are focused on supplying the lifestyle needs of recreational farmers and ranchers and others who enjoy the rural lifestyle, as well as tradesmen and small businesses. Stores are located primarily in towns outlying major metropolitan markets and in rural communities. The Company offers the following comprehensive selection of merchandise: (1) equine, livestock, pet and small animal products, including items necessary for their health, care, growth and containment; (2) hardware, truck, towing and tool products; (3) seasonal products, including heating, lawn and garden items, power equipment, gifts and toys; (4) work/recreational clothing and footwear; and (5) maintenance products for agricultural and rural use.
Tractor Supply Company also owns and operates Petsense, a small-box pet specialty supply retailer focused on meeting the needs of pet owners, primarily in small and mid-size communities, and offering a variety of pet products and services. At April 1, 2017, the Company operated 152 Petsense stores in 26 states. For more information on Petsense, visit www.petsense.com.
About 4-H
4-H, the nation's largest youth development organization, grows confident young people who are empowered for life today and prepared for career tomorrow. 4-H programs empower nearly six million young people across the U.S. through experiences that develop critical life skills. 4-H is the youth development program of our nation's Cooperative Extension System and USDA, and serves every county and parish in the U.S. through a network of 110 public universities and more than 3000 local Extension offices. Globally, 4-H collaborates with independent programs to empower one million youth in 50 countries. The research-backed 4-H experience grows young people who are four times more likely to contribute to their communities; two times more likely to make healthier choices; two times more likely to be civically active; and two times more likely to participate in STEM programs. Learn more about 4-H at www.4-H.org.