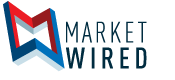 ReadyCap Lending, LLC Hires in Dallas
/EINPresswire.com/ -- NEW PROVIDENCE, NJ--(Marketwired - May 22, 2017) - ReadyCap Lending, LLC (www.rclending.com), a Preferred SBA Lender offering SBA 7(a) financing up to $5 million in markets nationwide, has hired Michael Johnston as Sr. Business Development Officer.
Michael Johnston joins ReadyCap Lending with more than 25 years of commercial lending and SBA experience dealing with a variety of industries. He joined Practice Pathways, a professional division of Zions Bank in March of 2015. In his role as Vice President and Business Development Officer, Mr. Johnston was responsible for sourcing loans for Dental, Veterinary, and Optometry industries. Prior to that, Mr. Johnston operated primarily as a SBA Business Development Officer including a six year stint at Capital Source Bank/Mainstreet Lender where he was a consistent top producer.
"Michael is very passionate in helping the small business person with their financing needs," Mark Gibson, National Sales Manager of Ready Cap Lending said. "He understands the ups and downs they face on a daily basis and wants to help them with their financing needs to take their business to the next level. In order to meet these goals he utilizes his prior experiences, strong interpersonal skills, keen insight, and a team approach to ensure all parties succeed. We are very proud and excited to add Michael to our team as we continue to grow our business into a top national SBA resource."
Mr. Johnston has held positions as a credit underwriter specializing in Real Estate and Asset Based Lending, a credit underwriter specializing in SBA Lending, Special Assets Officer, and Business Development Officer. He has been a Business Development Officer for the past 19 years with various business organizations.
Michael Johnston can be reached at (214)-755-5213, Michael.Johnston@rclending.com or visit his LinkedIn profile at: https://www.linkedin.com/in/michael-johnston-35a6871b/
ReadyCap is hiring closing and credit support for the growing team of production. To view open positions, visit: http://bit.ly/2bfmFC9
About ReadyCap Lending, LLC
ReadyCap Lending (www.rclending.com) is a licensed small business loan company offering SBA 7(a) loans to small businesses throughout the United States. Available financing ranges from $250,000 to $5 million. With concierge-like personal attention, ReadyCap is set apart by its credit decisions, processing speeds and common-sense, solution-oriented underwriting. Based in Union County, New Jersey, ReadyCap is supported by Waterfall Asset Management, LLC, an investment manager based in New York City with approximately $3 billion in assets under management. For more information, visit http://www.rclending.com or call 888-354-0822.