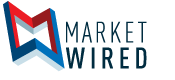 Teles Properties Kicks Off Second Annual Charity Rides Program to Benefit Philanthropic Foundation
Orange-County Based Real Estate Firm to Assist Community and Local Organizations Via Funds from Cyclist Sponsors
/EINPresswire.com/ -- BEVERLY HILLS, CA--(Marketwired - May 22, 2017) - Teles Properties -- one of the fastest-growing luxury residential real estate firms in California -- is pleased to announce its second annual Teles Foundation Charity Rides, scheduled to take place Saturday, June 3rd. Taking place at various cycle-friendly workout spaces throughout Calif., all proceeds will go towards benefitting the Teles Foundation, a non-profit that aims to give back to local California communities and organizations.
"Gearing up for our second annual Charity Rides is such a great feeling for everyone at Teles," says Teles Properties co-president Peter Hernandez. "We started this because we believe in being an integral part of a community that has so warmly embraced us since we launched Teles Properties in 2007. Cycling for charity is not only a fun way to sweat out those toxins, but a chance to give to help worthy causes. Thanks to all the sponsors and participants in advance for showing your commitment and support!"
The upcoming Teles Foundation Charity Rides are scheduled as follows:
Saturday, June 3, 2017 | 11:45 a.m. - 12:45 p.m. Rush Cycle | San Diego | 11055 Roselle St. #140 | 92121
Saturday, June 3, 2017 | 1:00 - 2:00 p.m. Cycle Bar | Carmel | 26135 Carmel Rancho Blvd | 93923 
Saturday June 3, 2017 | 2:30 - 3:30 p.m. Soul Cycle | Beverly Hills | 9465 Wilshire Blvd. | 90212 
For all those interested donating, please click here for more details!
For more information, go to www.telesproperties.com.
ABOUT TELES PROPERTIES: Teles Properties is a luxury real estate firm in California, ranked and recognized for four consecutive years by the prestigious Inc. 500|5000 list of the fastest growing private companies in America. Leading with intelligence, the brand brings together the state's most elite and successful agents and provides them with an unparalleled technology platform to simplify and elevate every aspect of a real estate transaction. Headquartered in Beverly Hills with strategic offices located in California's most prestigious markets -- from Carmel to Coronado -- Teles is renowned for its profound local market experience as well as a comprehensive global division that links international investors to properties in the U.S. and around the globe. For more information, go to www.telesproperties.com