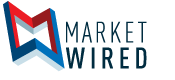 MySize Targets Growth Opportunities in Europe - SECFilings.com
/EINPresswire.com/ -- REDONDO BEACH, CA--(Marketwired - May 22, 2017) -  SECFilings.com, a leading financial news and information portal offering free real-time public company filing alerts, announces the publication of an article discussing MySize Inc. (NASDAQ: MYSZ) (TASE: MYSZ) and its focus on Europe for growth potential.
Measuring objects is traditionally accomplished using scales or rulers, but these methodologies take a lot of time and can prove inaccurate. This is especially true in the parcel delivery industry where millions of packages must be measured every day and delivered to consumers. Fortunately, some companies are developing innovative solutions to the problem that leverage the latest and greatest technologies that have become ubiquitous in society -- the smartphone.
Parcel Delivery Services
The parcel delivery industry is projected to grow at a 9% compound annual growth rate to $343 billion by 2020, according to Accenture, representing a sizable market opportunity.
MySize's BoxSizeID is an intuitive parcel measurement app that enables customers to quickly and easily measure the size of a parcel and calculate its exact shipping cost. The technology also provides courier companies with an additional revenue stream of accurate logistics data to better manage their delivery processes before the parcels even arrive at distribution centers - revenues that can quickly become significant at scale.
For example, the company recently completed a beta test of a white-labeled version of BoxSizeID -- called KatzID -- in conjunction with Katz Corporation. The company plans to make KatzID available to its employees to improve control procedures over the parcels that it transfers and generate an incremental $1 million in revenue. The application can be downloaded from the Apple App Store to measure packages by employees.
Building Relationships
MySize recently announced that it would be sponsoring the World Mail and Express Europe Conference 2017 in an effort to expand its reach.
The WMX conference is the leading conference for global postal and logistic operators looking to gain valuable insights into the latest trends and challenges facing the industry. At the event, the company will hold a series of highly productive meetings with industry leaders and hopefully generate interest in potential white-labeled versions of BoxSizeID. The KatzID case study could prove invaluable in demonstrating the potential benefits of such applications.
The company hopes to build its footprint in Europe, where many different companies compete in the parcel delivery space. The largest international parcel delivery firms are UPS, FedEx, and DHL, but Europe has many regional operators like TNT. These operators are relatively inefficient compared to their international counterparts, which makes apps like BoxSizeID potentially valuable in maintaining a competitive edge and scaling up.
Solid Business Model
MySize's unique measurement technology is based on sophisticated algorithms and has broad applications across many markets - including parcel delivery and apparel. The company's patent-pending algorithms calculate and record measurements in a variety of novel ways to minimize time and maximize productivity. Within the parcel delivery industry, the app could be a game-changer for rapidly measuring and processing packages.
The company plans to monetize the technology by white-labeling the app for specific delivery companies and charging a per-user or per-use fee. This recurring revenue stream would involve some upfront development costs, but generate long-term, high-margin, recurring revenue for investors.
The company hopes to mimic this business model across many other industries as well, including the apparel industry where consumers could measure clothing sizes. In fact, the company has already established a partnership in that industry a Spanish fashion company called Trucco, which maintains more than 240 shops across 20 countries. This deal could lead to similar agreements with other apparel and e-commerce firms worldwide.
Please follow the link to read the full article and see the interview: http://analysis.secfilings.com/articles/175-mysize-targets-growth-opportunities-in-europe
About SECFilings.com
Founded in 2004, SECFilings.com provides free real-time filing alerts to over 600,000 registered members and offers services to help public companies grow their audience of interested investors.
Disclaimer:
Except for the historical information presented herein, matters discussed in this release contain forward-looking statements that are subject to certain risks and uncertainties that could cause actual results to differ materially from any future results, performance or achievements expressed or implied by such statements. Emerging Growth LLC, which owns SECFilings.com, is not registered with any financial or securities regulatory authority, and does not provide nor claims to provide investment advice or recommendations to readers of this release. Emerging Growth LLC may from time to time have a position in the securities mentioned herein and may increase or decrease such positions without notice. For making specific investment decisions, readers should seek their own advice. Emerging Growth LLC may be compensated for its services in the form of cash-based compensation or equity securities in the companies it writes about, or a combination of the two. For full disclosure please visit: http://secfilings.com/Disclaimer.aspx.
Distribution channels:
Aviation & Aerospace Industry
,
Banking, Finance & Investment Industry
,
Beauty & Hair Care
,
Consumer Goods
,
Food & Beverage Industry
,
Healthcare & Pharmaceuticals Industry
,
Shipping, Storage & Logistics
,
Technology
,
Textiles & Fabric Industry

EIN Presswire does not exercise editorial control over third-party content provided, uploaded, published, or distributed by users of EIN Presswire. We are a distributor, not a publisher, of 3rd party content. Such content may contain the views, opinions, statements, offers, and other material of the respective users, suppliers, participants, or authors.