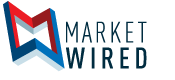 PW306D1 Engine Customers Approved for On-Condition Maintenance Program
FAST(TM) Solution Gives On-Condition Customers Added Benefit of Reduced Pay-Per-Hour ESP(TM) Program Rates
/EINPresswire.com/ -- GENEVA, SWITZERLAND--(Marketwired - May 22, 2017) - Pratt & Whitney Canada (P&WC) customers of the PW306D1 engine-powered Cessna Citation Latitude can now benefit from special ESP™pay-per-hour program rates if they are on the on-condition engine maintenance program and have the FAST™ (Flight, Acquisition, Storage and Transmission) diagnostics and prognostics solution installed on their aircraft. P&WC is a subsidiary of United Technologies Corp. (NYSE:UTX).
Deeper insight into the condition of the engine through advanced analytics - coming from solutions like P&WC's FAST system - enable this tailored approach to engine maintenance, saving customers time and money by avoiding unnecessary downtime. Ultimately, P&WC can assess much of the condition of the engine without intrusive inspections or engine removals.
PW306D1 engine-powered aircraft have the option, as part of their Engine Maintenance Manual, of conducting on-condition maintenance. "On-condition maintenance provides for greater aircraft availability, reduced costs for business jet customers and better dispatch reliability," said Tim Swail, Vice President, Customer Programs, P&WC. "It's another example of how we are using the latest technologies to tailor our solutions and programs to anticipate and meet the needs of our customers for whom time is a precious commodity."
Among the company's expanding suite of Digital Engine Services, P&WC's turnkey FAST solution wirelessly captures and analyses full-flight engine data, looking at hundreds of engine parameters. P&WC's Oil Analysis Technology Program examines the minute particles within the oil that indicate the health of key oil-wetted components, such as bearings and gears, with high precision.
"With this deep engine insight, we're able to offer on-condition maintenance programs and, in particular, our PW306D1engine customers enrolled in the ESP program with FAST installed will receive reduced coverage rates," continued Swail.
P&WC has delivered more than 1,100 FAST systems to customers, which are providing deep engine insight on P&WC-powered business jets, regional airliners, helicopter and general aviation platforms. P&WC's Oil Analysis Technology Program continues to build momentum with its commercial rollout on PW306A engines at EBACE and nearly 4,000 engines enrolled in the ongoing customer trial.
P&WC will be at EBACE 2017, booth 0105A. Interested operators are invited to drop by to speak with a marketing or customer service representative.
About Pratt & Whitney Canada
Founded in 1928, P&WC is a global leader in aerospace that is shaping the future of aviation with dependable, high-technology engines. Based in Longueuil, Quebec (Canada), P&WC is a subsidiary of United Technologies Corp. United Technologies Corp., based in Farmington, Connecticut, provides high-technology systems and services to the global aerospace and building systems industries.
Note to Editors:
Follow us on Twitter (www.twitter.com/pwcanada) and Facebook (www.facebook.com/PrattWhitneyCanada) for our latest news and updates.