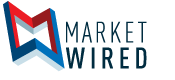 Dan Flanigan, Chair of Polsinelli's Department of Real Estate and Financial Services, to Speak at the Global Private Equity Opportunities Forum in Beijing on May 20
/EINPresswire.com/ -- NEW YORK, NY--(Marketwired - May 19, 2017) -  Dan Flanigan, chair of Polsinelli's 190-attorney Real Estate and Financial Services Department and managing partner of its New York office, tomorrow will speak at the Global Private Equity Opportunities Forum in Beijing. The forum is designed to foster partnerships between American and Chinese businesses and further entrepreneurial opportunities in both countries. Polsinelli is a sponsor of the conference.
Flanigan will moderate the panel "Getting Beyond the Gateway Markets - Discovering Up-and-Coming Next Tier Markets." Panelists include Jeff Albee of Sperry Van Ness - Pacific Bridge, Mark Bryant of JPI, Mark Drumm of Stratford Land and Michael Richards of Cappello Global, LLC.
"With stronger than ever interest in U.S. real estate investment opportunities, foreign investors should also consider opportunities in markets beyond the so-called 'gateway' or 'big six' such as New York, Los Angeles, San Francisco, Chicago, Washington and Boston," Flanigan said. "At this stage, these gateway markets are characterized by an abundance of capital and competition, driving prices higher as interest rates rise and growth has slowed.
"On the other hand, many second-tier markets offer investors long-term growth potential, often generous tax increment financing and similar incentive packages, and higher total returns with more safety than they have been given credit for -- particularly where new development can be justified."
Polsinelli's Real Estate and Financial Services Department represents some of the nation's premier lenders, developers and owners of various real estate projects. The department's attorneys also work extensively on infrastructure, public-private partnerships, tax increment financing and other governmental incentive programs.
The China Investor, a media platform dedicated to educating Chinese institutional investors and financial institutions on global real estate opportunities, is hosting the forum.
About Polsinelli
real challenges. real answers.SM
Polsinelli is an Am Law 100 firm with approximately 800 attorneys in 20 offices, serving corporations, institutions, and entrepreneurs nationally. Ranked No. 17 for Client Service Excellence among 650 U.S. law firms, Polsinelli has risen more than 50 spots over the past five years in the Am Law 100 annual law firm ranking. Polsinelli attorneys provide practical legal counsel infused with business insight, and focus on health care, financial services, real estate, intellectual property, mid-market corporate, labor and employment, and business litigation. Polsinelli attorneys have depth of experience in 100 service areas and 70 industries. The firm can be found online at www.Polsinelli.com. Polsinelli PC. In California, Polsinelli LLP.
* 2017 BTI Client Service A-Team Report
For more information, contact:
Dan Flanigan
Polsinelli
Email Contact
816-360-4260

Taryn Burks
Adam Friedman Associates
Email Contact
917-675-6244