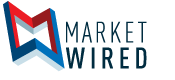 General KAM Compensation Ranges From $16k to $250k, Targeted KAMs from $150k to $265k
/EINPresswire.com/ -- RESEARCH TRIANGLE PARK, NC--(Marketwired - May 18, 2017) - Compensation for general key account managers (KAMs) ranges from $16 thousand to $250 thousand annually depending on experience level and location, according to a recently published study by business intelligence provider Cutting Edge Information.
Additional data from the study, Pharmaceutical Key Account Management: Forging a Unified Relationship with External Stakeholders, show that compensation may vary from $150 thousand to $265 thousand for targeted KAMs.
Data collected from Top 10 and small pharmaceutical and biotech organizations located in the US, Europe, Latin America, the Middle East and Africa revealed that the company's region of operation may impact KAM salary levels. Companies supporting US-based KAM teams report higher average salaries across all experience levels compared to other regions. While experience level impacts salary for US teams, company size does not have a large impact.
"For many pharmaceutical and biotech organizations, key account manager compensation claims the largest percentage of annual budgets," said Adam Bianchi, senior director of research at Cutting Edge Information. "Typically, these annual earnings grow as key account managers gain more experience in their role and with their accounts."
Compensation for both general and targeted key account managers is comprised of large annual salaries and performance-based bonuses. Annual base salaries tend to increase to match experience levels. Many pharmaceutical KAM teams determine bonus compensation on sales performance or on the company's overall revenue.
Despite taking on market access-like roles, many KAM roles are considered ultimately commercial driven. However, companies may also use other metrics to determine KAMs' bonus compensation -- including products' formulary placement, customer engagement and project launches.
The study also found that as key account management teams mature, pharmaceutical organizations may need to re-evaluate their bonus structures. For example, one Top 10 pharma company's key account management team previously looked to management by objectives (MBOs) to determine KAMs' bonus compensation. Because the KAM role is fairly new within the organization, the company was unsure of how to best forecast KAMs' account performances. To overcome this challenge, the Top 10 company evaluated KAMs' performance in specific tasks, including account planning, completion of account profile sheets and number of meetings.
Pharmaceutical Key Account Management: Forging a Unified Relationship with External Stakeholders, available at https://cuttingedgeinfo.com/product/pharma-key-account-management/, details how KAM teams combine sales proficiency with managed markets knowledge to create a single point of contact for diverse customers who have different and challenging needs. It examines life science companies' hiring and training practices for key account managers. The study includes:
Surveyed firms' preferred professional background for new KAM managers.
Examination of profiles belonging to real-world KAM teams to benchmark your internal operations.
The prevalence of specific previous positions among key account management staff.
The format and duration of key account management training for both new hire and veteran KAM staff.
Surveyed pharmaceutical companies' average KAM compensation -- both annual salary and potential bonuses -- across all levels of employee experience.
To learn more about key account management team strategy, download the study summary at https://cuttingedgeinfo.com/preview/pharma-key-account-management-data/.