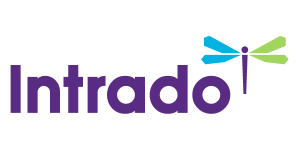 Smithfield Partners With Award-Winning Chefs Jose Garces & Seamus Mullen to Celebrate Prime Fresh Pork Collection
Local Culinary Stars To Develop Original Creations Showcasing That Not All Pork Is Created Equal
/EIN News/ -- SMITHFIELD, Va., May 18, 2017 (GLOBE NEWSWIRE) -- Smithfield is proud to announce its yearlong partnership with award-winning Chefs Jose Garces of Philadelphia and Seamus Mullen of New York City who will develop mouthwatering recipes featuring Smithfield Prime Fresh Pork, an all-natural, premium line of hand-trimmed fresh pork. Each recipe developed by Garces and Mullen will showcase the superior quality and versatility of the Smithfield Prime collection and inspire consumers to cook with only the best ingredients at home.

SMITHFIELD PARTNERS WITH AWARD-WINNING CHEFS JOSE GARCES & SEAMUS MULLEN TO CELEBRATE PRIME FRESH PORK COLLECTION
A photo accompanying this announcement is available at http://www.globenewswire.com/NewsRoom/AttachmentNg/dcd5eb27-1b29-464e-896d-9d0490a248f6
Jose Garces, renowned Latin-American chef, operates more than 15 restaurants across the country, 10 of which are in Philadelphia including Amada, Distrito, Tinto, Village Whiskey, Garces Trading Company, JG Domestic, Volvér, The Olde Bar, Buena Onda, and 24 Wood Fired Fare. Garces also operates Amada in New York City and recently opened his second Manhattan-based restaurant, Ortzi. Garces was the 2009 recipient of the James Beard Foundation "Best Chef: Mid-Atlantic" award, as well as the winner of Food Network's "The Next Iron Chef" that same year. He specializes in recreating the rich traditions of Latin-American cuisine and hospitality, but with a modern flare.
Award-winning New York based chef Seamus Mullen is best known for his inventive yet approachable modern Spanish cuisine. Mullen grew up on a farm in Vermont where he learned the fundamentals of cooking and butchering at a young age. He is now the owner and head chef of Tertulia in the West Village and El Colmado in Hell's Kitchen. Mullen is a three-time James Beard Foundation "Best Chef: New York City" nominee, finalist on Food Network's "The Next Iron Chef," and James Beard Foundation "Best New Restaurant" finalist for Tertulia.
"We are honored to partner with two of the most talented and renowned chefs in the Northeast region, Jose Garces and Seamus Mullen," said Dedra Berg, senior director of fresh pork marketing for Smithfield Foods. "These chefs understand the importance of utilizing high quality ingredients in their own kitchens, especially when it comes to protein. This is why we are working with Chef Garces and Chef Mullen to craft unique recipes designed to inspire at-home cooks to create restaurant quality meals using Smithfield Prime Fresh Pork."
"In Latin-American culture, pork plays a key role in many traditional dishes," said Chef Jose Garces. "It's one of my favorite ingredients to work with because it's versatile, flavorful and most importantly, easy to cook with. Smithfield Prime Fresh Pork is the perfect base whether you're creating Latin-inspired meals or dishes of any cuisine."
"Growing up on a farm, I was fortunate enough to cook and eat fresh foods," said Chef Seamus Mullen. "I pride myself in using only the best ingredients, especially when it comes to my menu staples like pork. Not all pork is created equal, so I'm excited to partner with Smithfield Prime Fresh Pork to help others create a premium meal experience at home."
Smithfield Prime Fresh Pork is a line of premium, all natural fresh pork that is certifiably 20 percent more tender than other leading brands of all natural pork. The Smithfield Prime collection is hand-trimmed and sourced from America's most trusted farms, using a specialty breed of Duroc hogs and some of the most stringent quality standards in the industry. Thus, Smithfield Prime Fresh Pork products naturally have exceptional color, increased marbling, and enhanced flavor, creating an elevated eating experience.
Garces and Mullen are part of a larger group of "pork-centric" chefs nationwide who are partnering with Smithfield to develop recipes featuring Smithfield Prime Fresh Pork. This carefully selected group includes other James Beard Foundation award winners and nominees, renowned restaurateurs, and cooking competition show finalists, who will bring their own style and personal touch to each unique recipe. The full list of chefs includes: Jose Garces (Philadelphia), Seamus Mullen (New York), Colby Garrelts (Kansas City, Mo.), Jose Mendin (Miami), John Tesar (Dallas), Michael & David Cordúa (Houston), Seth Adams (Park City, Utah), Paul Virant (Chicago), and Tuffy Stone (Richmond, Va.).
To learn more about the award-winning chefs, the Smithfield Prime Fresh Pork line of products, and to view the chefs' original recipes, visit www.Smithfield.com/PrimeChefs.  
About Smithfield
A leading provider of high-quality pork products, Smithfield was founded in 1936 in Smithfield, Virginia, establishing the town as the "Ham Capital of the World." From hand-trimmed bacon and slow-smoked holiday hams to marinated tenderloins, Smithfield brings artistry, authenticity and a commitment to heritage, flavor, and handcrafted excellence to everything it produces. With a vast product portfolio including smoked meats, hams, bacon, sausage, ribs, and a wide variety of fresh pork cuts, the company services retail, foodservice, and deli channels across the United States and 30 countries abroad. All of Smithfield's products meet the highest quality and safety standards in the industry. To learn more about how Flavor Hails from Smithfield, please visit www.Smithfield.com, www.Twitter.com/SmithfieldBrand, and www.Facebook.com/CookingWithSmithfield. Smithfield is a brand of Smithfield Foods.
About Smithfield Foods
Smithfield Foods is a $14 billion global food company and the world's largest pork processor and hog producer. In the United States, the company is also the leader in numerous packaged meats categories with popular brands including Smithfield®, Eckrich®, Nathan's Famous®, Farmland®, Armour®, John Morrell®, Cook's®, Kretschmar®, Gwaltney®, Curly's®, Margherita®, Carando®, Healthy Ones®, Krakus®, Morliny®, and Berlinki®. Smithfield Foods is committed to providing good food in a responsible way and maintains robust animal care, community involvement, employee safety, environmental and food safety and quality programs. For more information, visit www.smithfieldfoods.com.
Media Contact:

Hunter PR for Smithfield
Morgan Calef
mcalef@hunterpr.com 
(212) 679-6600