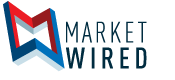 Savanna Energy Services Corp. Announces Executive Appointment
/EINPresswire.com/ -- CALGARY, ALBERTA--(Marketwired - May 18, 2017) - Savanna Energy Services Corp. ("Savanna") (TSX:SVY) is pleased to announce the appointment of Lyle Whitmarsh as President of Savanna. Mr. Whitmarsh currently serves on the Board of Directors of Savanna and will assume the duties of President effective June 1, 2017.
Mr. Whitmarsh is a seasoned industry executive with over 33 years of experience in the oil and gas industry, most recently having served as President and Chief Executive Officer of a TSX listed contract drilling company operating in Canada, the United States and internationally.
Daniel Halyk, Chairman of Savanna and President & CEO of Total Energy Services Inc. ("Total"), stated: "Mr. Whitmarsh brings a wealth of industry and management experience to Savanna and I welcome the opportunity to work with Lyle as Total completes the integration of Savanna into the Total corporate family. Lyle's strong operating knowledge and leadership skills will be of significant value as we look to compete in the global energy industry."
About Savanna
Savanna is a leading contract drilling and oilfield services company operating in North America and Australia providing a broad range of drilling, well servicing and related services.
The TSX has neither approved nor disapproved of the information contained herein.
Savanna Energy Services Corp.
Daniel Halyk
Chairman
(403) 216-3921