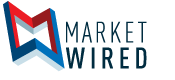 Banro Reports Incident at Its Namoya Mine Site
/EINPresswire.com/ -- TORONTO, ONTARIO--(Marketwired - May 18, 2017) - Banro Corporation (the "Company" or "Banro") (NYSE MKT:BAA)(TSX:BAA) reports that there have been a series of attacks on police and military personnel in the village areas surrounding the Namoya mine. Subsequently there were attempts to enter the Namoya mine camp by armed intruders, but they were repulsed by security. There was at least one fatality among the intruders, and one police fatality and one military personnel fatality. All of the Company's staff and workers were unharmed.
Reinforcements to support the police and military have arrived on site. As a precautionary measure, foreign nationals and non-essential local staff will be leaving site on a temporary basis until the security situation stabilizes. Mining operations are temporarily suspended. However, spraying of the heap leach facilities to extract gold is continuing. Mining operations will resume as soon as the security situation stabilizes. The Company expects to be in a position to provide an update within the coming week.
Normal operations are continuing at the Company's Twangiza mine.
Banro Corporation is a Canadian gold mining company focused on production from the Twangiza mine, which began commercial production September 1, 2012, and on production at its second gold mine at Namoya, where commercial production was declared effective January 1, 2016. The Company's longer term objectives include the development of two additional major, wholly-owned gold projects, Lugushwa and Kamituga. The four projects, each of which has a mining license, are located along the 210 kilometre long Twangiza-Namoya gold belt in the South Kivu and Maniema provinces of the Democratic Republic of the Congo. All business activities are followed in a socially and environmentally responsible manner.