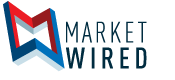 CWF Issues Call to Action for International Day for Biological Diversity and World Turtle Day
Plant for pollinators this gardening season.
Click here for high-resolution version
Post your wildlife pictures to iNaturalist.ca on May 22, International Day for Biological Diversity.
Click here for high-resolution version
Drive carefully and try to avoid collisions with wildlife crossing the roads.
Click here for high-resolution version
/EINPresswire.com/ -- OTTAWA, ON--(Marketwired - May 18, 2017) - The Canadian Wildlife Federation (CWF) is calling on Canadians to fast-track efforts to protect biodiversity with a special focus on endangered species such as Monarch butterflies and several types of turtle. CWF is hosting a virtual bioblitz of Canada on May 22, International Day for Biological Diversity, and a public awareness campaign for World Turtle Day May 23.
"The public can help protect endangered species and celebrate biodiversity as a central part of our Canadian heritage," says Dr. Carolyn Callaghan, CWF senior conservation biologist. "We encourage all Canadians to get involved in efforts to conserve the wonder."
Virtual Reality
Joining CWF's virtual bioblitz on May 22 is an excellent way for the public to participate in creating a national database of biodiversity as part of the BioBlitz Canada 150 program, a Canada 150 Signature Project coordinated by the CWF with partners in conservation. Photos of Canadian wildlife and habitat need to be posted to iNaturalist.ca in order for scientists to get a clearer picture of our national wildlife inventory, Callaghan said. Canada has 140,000 species but only half have been identified. CWF is also working with partners across the country to host 35 scientific, community and flagship bioblitzes across Canada this year. Visit BioblitzCanada.ca and iNaturalist.ca for more information and to get involved.
The Turtle Team
CWF is continuing efforts to encourage Canadians to drive with care to avoid collisions with wildlife. Road mortality is a huge issue for many species at risk, including many endangered turtles which are currently nesting and needing to cross roads.
CWF is launching a new turtle project in Ottawa this spring to survey species at risk. CWF is also continuing its conservation efforts with Saving Turtles At Risk Today (S.T.A.R.T) in cottage country (Ontario's Muskoka region). In 2016, this turtle team released more than 3,500 turtle hatchlings back into the wild (after captive incubation). However, survival rates remain shockingly low - only 11 of these turtles may survive.
CWF is calling on Canadians to be mindful of turtles and other species of wildlife while they are driving.
"If you are driving past a wetland during the turtle nesting season in May and June, please slow down. You could make a difference to one turtle and hundreds of her offspring," said James Pagé, CWF Species at Risk and Biodiversity Specialist. "Most turtles moving along roadsides are mothers looking for a nesting site. Each mother turtle lays hundreds of eggs over her lifetime, so this one act of slowing down to avoid hitting a turtle could influence future generations of turtles." Visit HelptheTurtles.ca to learn more.
The Pollinator Priority
The Monarch butterfly population has experienced significant decline over the past 20 years in North America. The primary threats include loss of host and nectar plants in their breeding grounds, the widespread use of pesticides and herbicides throughout their breeding grounds, climate change and the loss of overwintering habitat in Mexico and California, Callaghan said.
CWF believes that large-scale habitat restoration is imperative for avoiding extinction of this species. This spring CWF is partnering with municipalities, utility companies, and landowners to restore and support Monarch migratory pathways. CWF is also calling for restrictions on the use of neonicotinoid pesticides, which are derived from nicotine. CWF has introduced a range pollinator bedding plants (free of these chemicals) that will be available at major retailers for gardening season.
For more information and to get involved visit CanadianWildlifeFederation.ca.
Videos and fact sheets about biodiversity, including turtles, Monarchs and other pollinators, are also available through the Hinterland Who's Who program at HWW.ca.
About the Canadian Wildlife Federation:
The Canadian Wildlife Federation is a national, not-for-profit charitable organization dedicated to fostering awareness and appreciation of our natural world. By spreading knowledge of human impacts on the environment, carrying out research, developing and delivering education programs, promoting the sustainable use of natural resources, recommending changes to policy and co-operating with like-minded partners, CWF encourages a future in which Canadians can live in harmony with nature. For more information visit CanadianWildlifeFederation.ca.
Image Available: http://www.marketwire.com/library/MwGo/2017/5/18/11G139259/Images/pollinator-poster-5d97c5345468903e982244fc5fbba6f9.jpg
Image Available: http://www.marketwire.com/library/MwGo/2017/5/18/11G139259/Images/virtual-61b5368d9108a8c7a7402b4af71896c5.jpg
Image Available: http://www.marketwire.com/library/MwGo/2017/5/18/11G139259/Images/Break-for-Turtles_Cling_CRA-4518b026078d9aadbba45659d2b2f364.jpg