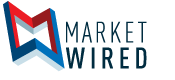 Dealnet Schedules Q1-2017 Results Conference Call
/EINPresswire.com/ -- TORONTO, ONTARIO--(Marketwired - May 18, 2017) - Dealnet Capital Corp. ("Dealnet" or the "Company") (TSX VENTURE:DLS), will release its financial results for the three-month period ending March 31, 2017 on Thursday May 25, 2017 before market open. A conference call to discuss these results will be held thereafter at 10:00 A.M. Eastern Time.
Conference Call Details:
Date:
Thursday May 25, 2017
Time:
10:00 A.M. Eastern Time
Dial-in Number:
Local / International: 416-340-2216
North American Toll Free: 1-866-223-7781
Replay Number:
Local / International: 905-694-9451
North American Toll Free: 1-800-408-3053
Passcode:
5163032#
Website:
To view the press release or any additional financial information, please visit the Investor Relations section of the Dealnet website at: http://www.dealnetcapital.com/investors/
About Dealnet Capital Corp.
Dealnet is a specialty finance company backed by its proprietary, scalable engagement platform to service the $20 billion home improvement market through both dealer-based and direct homeowner-based originations of secured finance assets (equipment leases and loans). The company earns net finance income over the term of these assets and from fee income derived from the transaction support services that it provides to its dealer network. The Company also uses its engagement platform to provide customer support services on a contract basis to third-party institutions.
Neither the TSX Venture Exchange nor its Regulation Services Provider (as that term is defined in policies of the TSX Venture Exchange) accepts responsibility for the adequacy or accuracy of this release.