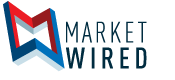 Esports Entertainment Group Closes Over Subscribed Financing with Total Proceeds of $1.2 Million to Launch Esports Wagering Platform and Operations
/EINPresswire.com/ -- ST. MARY'S, ANTIGUA--(Marketwired - May 18, 2017) - VGambling Inc./Esports Entertainment Group Inc. (OTCQB: GMBL) (or the "Company"), a licensed online gambling company with a specific focus on esports wagering, is pleased to announce the closing of its previously announced financing, for total proceeds of $1,200,000.
On February 6, 2017, the Company announced it had secured a financing commitment of $850,000 through Denver, Colorado based First Capital Ventures ("First Capital"). Upon closing, First Capital proceeds totalled $600,000, while high net worth accredited investors contributed the remaining proceeds.
This financing represents a seminal event in the future of both the Company and the esports industry. Proceeds of the financing will be used to launch our online Esports gambling platform in June which, upon launch, will be fully licensed and the highest regulated esports gambling site on the planet. Based on feedback received to date from industry professionals and Sport Betting Super Affiliates, the Company has good reason to believe its safe and secure esports gambling platform will provide a strong competitive advantage.
In addition to launch of our platform, proceeds from this financing will also be used to execute our business development strategy for the remainder of the year, including exhibiting at the world's biggest esports conferences in the coming months. 
Gary Graham, President & CEO of First Capital, stated, "Esports Entertainment Group is currently the only North American pure public vehicle for participating in the global esports phenomenon. We believe the company represents both an optimal esports entry point and a clear path to investor liquidity. We look forward to working with the Company on subsequent financings."
Grant Johnson, CEO of Esports Entertainment Group, stated, "I want to first thank Gary and his team at First Capital, as well as, all the investors who participated in our financing. Along with the press release earlier today announcing our new name, this news serves as a strong indication to both the investment and esports communities that Esports Entertainment Group is on the verge of launching operations and becoming a meaningful long-term player within the fast growing esports industry."
NEW WEBSITE, TWITTER ACCOUNT & ONLINE INVESTOR RELATIONS
Our new corporate website (launching soon) can be found at www.esportsentertainmentgroup.com 
Our new Twitter account is @eSportsEntGroup and can be found at https://twitter.com/eSportsEntGroup 
Our new Online Investor Relations Community on AGORACOM can be found at https://agoracom.com/ir/EsportsEntertainmentGroup
About Esports Entertainment Group
Esports Entertainment Group Inc. is a licensed online gambling company specifically focused on esports wagering. Esports Entertainment intends to offer wagering on esports events in a fully licensed, regulated and secured platform to the global esports audience, excluding the United States. In addition, Esports Entertainment intends to offer users from around the world the ability to participate in multi-player video games tournaments online for cash prizes. Esports Entertainment is led by a team of industry and technical experts from the online gambling and video game industries, esports, marketing, legal and financial professionals. The Company maintains offices in St. Mary's, Antigua and Barbuda. Esports Entertainment common stock is listed on the OTCQB under the symbol GMBL. For more information please visit www.esportsentertainmentgroup.com.
Our Online Investor Relations Community at http://agoracom.com/ir/eSportsEntertainmentGroup provides shareholders with the ability to post IR questions, receive answers and collaborate with fellow shareholders in a fully moderated environment.
FORWARD-LOOKING STATEMENTS
The information contained herein includes forward-looking statements. These statements relate to future events or to our future financial performance, and involve known and unknown risks, uncertainties and other factors that may cause our actual results, levels of activity, performance, or achievements to be materially different from any future results, levels of activity, performance or achievements expressed or implied by these forward-looking statements. You should not place undue reliance on forward-looking statements since they involve known and unknown risks, uncertainties and other factors which are, in some cases, beyond our control and which could, and likely will, materially affect actual results, levels of activity, performance or achievements. Any forward-looking statement reflects our current views with respect to future events and is subject to these and other risks, uncertainties and assumptions relating to our operations, results of operations, growth strategy and liquidity. We assume no obligation to publicly update or revise these forward-looking statements for any reason, or to update the reasons actual results could differ materially from those anticipated in these forward-looking statements, even if new information becomes available in the future. The safe harbor for forward-looking statements contained in the Securities Litigation Reform Act of 1995 protects companies from liability for their forward-looking statements if they comply with the requirements of the Act.

EIN Presswire does not exercise editorial control over third-party content provided, uploaded, published, or distributed by users of EIN Presswire. We are a distributor, not a publisher, of 3rd party content. Such content may contain the views, opinions, statements, offers, and other material of the respective users, suppliers, participants, or authors.