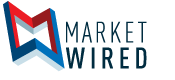 VGambling Changes Name to Esports Entertainment Group in Anticipation of Platform and Operations Launch
/EINPresswire.com/ -- ST. MARY'S, ANTIGUA--(Marketwired - May 18, 2017) - VGambling Inc. (OTCQB: GMBL) (or the "Company"), a licensed online gambling company with a specific focus on eSports wagering, is pleased to announce its recent name change to Esports Entertainment Group, Inc.
The Company elected to change its name for several reasons, first and foremost is the imminent launch of our eSports online wagering platform in June, which will be supported by both investor relations and media relations campaigns focused on the eSports industry. Our new company name will provide us far better name recognition amongst investors and within the industry, as well as, far greater search engine relevancy on both traditional and social media search engines.
Secondly, the imminent launch of our online wagering platform will also trigger the start of our corporate and business development programs, including eSports industry and trade conferences around the world, as well as, investor conferences in North America and Europe. Our new company name will provide us with greater brand recognition.
Finally, though the main focus of the Company will be its eSports online wagering platform, we intend to expand our scope of operations within the eSports entertainment and gaming industry over the next 12 months and beyond. 
Grant Johnson, CEO of Esports Entertainment Group, stated, "We are pleased to announce our corporate name change because it sends a signal to the world that we are preparing to imminently launch both our eSports wagering platform and corporate development programs. This is an incredibly exciting time for our shareholders, pre-registered customers, partners and the entire eSports industry."
NEW WEBSITE, TWITTER ACCOUNT & ONLINE INVESTOR RELATIONS
Our new corporate website, set for imminent launch, can be found at www.esportsentertainmentgroup.com 
Our new Twitter account is @eSportsEntGroup and can be found at https://twitter.com/eSportsEntGroup 
Our new Online Investor Relations Community on AGORACOM can be found at https://agoracom.com/ir/EsportsEntertainmentGroup
About Esports Entertainment Group
Esports Entertainment Group Inc. is a licensed online gambling company specifically focused on eSports wagering. Esports Entertainment intends to offer wagering on eSports events in a fully licensed, regulated and secured platform to the global eSports audience, excluding the United States. In addition, Esports Entertainment intends to offer users from around the world the ability to participate in multi-player video games tournaments online for cash prizes. Esports Entertainment is led by a team of industry and technical experts from the online gambling and video game industries, eSports, marketing, legal and financial professionals. The Company maintains offices in St. Mary's, Antigua and Barbuda. Esports Entertainment common stock is listed on the OTCQB under the symbol GMBL. For more information please visit www.esportsentertainmentgroup.com.
Our Online Investor Relations Community at http://agoracom.com/ir/eSportsEntertainmentGroup provides shareholders with the ability to post IR questions, receive answers and collaborate with fellow shareholders in a fully moderated environment.
FORWARD-LOOKING STATEMENTS
The information contained herein includes forward-looking statements. These statements relate to future events or to our future financial performance, and involve known and unknown risks, uncertainties and other factors that may cause our actual results, levels of activity, performance, or achievements to be materially different from any future results, levels of activity, performance or achievements expressed or implied by these forward-looking statements. You should not place undue reliance on forward-looking statements since they involve known and unknown risks, uncertainties and other factors which are, in some cases, beyond our control and which could, and likely will, materially affect actual results, levels of activity, performance or achievements. Any forward-looking statement reflects our current views with respect to future events and is subject to these and other risks, uncertainties and assumptions relating to our operations, results of operations, growth strategy and liquidity. We assume no obligation to publicly update or revise these forward-looking statements for any reason, or to update the reasons actual results could differ materially from those anticipated in these forward-looking statements, even if new information becomes available in the future. The safe harbor for forward-looking statements contained in the Securities Litigation Reform Act of 1995 protects companies from liability for their forward-looking statements if they comply with the requirements of the Act.

EIN Presswire does not exercise editorial control over third-party content provided, uploaded, published, or distributed by users of EIN Presswire. We are a distributor, not a publisher, of 3rd party content. Such content may contain the views, opinions, statements, offers, and other material of the respective users, suppliers, participants, or authors.