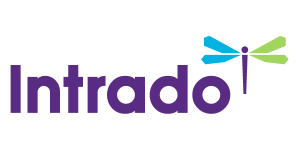 Fixed Broadband Tariff Tracker and Mobile Broadband Tariff Tracker
/EIN News/ -- Dublin, May 18, 2017 (GLOBE NEWSWIRE) -- Research and Markets has announced the addition of the "Fixed Broadband Tariff Tracker and Mobile Broadband Tariff Tracker Bundle" newsletter to their offering.

Fixed Broadband Tariff Tracker - Overview:

The 'Fixed Broadband Tariff Tracker' features details (n1) of 785 products including FTTH (both business and residential) offered by 81 operators in 52 countries across the globe.

Geographical Coverage

Africa: Egypt, Kenya, Morocco, Nigeria, South Africa, Tunisia
Asia: Australia, Hong Kong, Malaysia, New Zealand, Singapore & Taiwan
EU: All 27 Member States
M. East: Bahrain, Israel, Jordan, Kuwait, Oman, Qatar, Saudi Arabia, UAE
Non-EU: Albania, Bosnia, Norway, Switzerland and Turkey
Key questions addressed in this service:

Which operator offers which speeds at what prices
How many subscribers has an operator added over a period of 6 months.
Who offers the most competitive prices
What offers are available to the business and consumer markets
A like-for-like comparison can be made using the easy to-use excel spreadsheet.
Information covered for each operator

Type of product; Business or Residential or the same for both name of product
Download and upload speed
Inclusive allowance
Connection cost
Recurring cost
Outside allowance cost
Additional comments including contract term, other inclusive allowance etc, discounts offered.
The pricing is expressed in the local currency and in Euros (inclusive and exclusive of tax). A user of the product can sort by region, by operator, by country, by speed, by cost etc.

Mobile Broadband/3G Tariff Tracker - Overview:

Coverage: 125 operators in 55 countries and continuously expanding
Key benefits of the service

Connection, rental and usage prices 125 operators in 55 countries in local currencies and Euros allow for easy comparison
Data roaming prices plus information on bundled
Tariff type, if a contract, bundle or pay-as-you go price
Use of service: laptop or mobile phone
Relevant notes
For more information about this newsletter visit http://www.researchandmarkets.com/research/3563r4/fixed_broadband



CONTACT: Research and Markets
         Laura Wood, Senior Manager
         press@researchandmarkets.com
         For E.S.T Office Hours Call 1-917-300-0470
         For U.S./CAN Toll Free Call 1-800-526-8630
         For GMT Office Hours Call +353-1-416-8900
         U.S. Fax: 646-607-1907
         Fax (outside U.S.): +353-1-481-1716
         Related Topics: Wireless Broadband