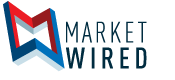 Distil Networks Acquires Are You A Human
Investment expands braintrust of bot defense engineering talent, adds verified human dataset, and further positions Distil as the market leader in bad bot defense
/EINPresswire.com/ -- SAN FRANCISCO, CA--(Marketwired - May 18, 2017) - Distil Networks, the global leader in bot detection and mitigation, today announced the acquisition of Are You A Human, experts in analyzing and understanding how real humans interact with the internet. Are You A Human's real time human detection technology and biometric interaction dataset will be integrated into the Distil Bot Defense Platform, adding biometric and longitudinal data from millions of new sites and users. In addition, Distil has released a new free product called Distil Bot Discovery for Google Analytics, which leverages Are You A Human technology. More details on the free Google Analytics plugin, which was also announced today, can be found here: https://resources.distilnetworks.com/press-releases/distil-networks-enables-websites-to-clean-up-google-analytics-for-free.
"When we founded Distil, we sought to establish the most comprehensive solution on the market to detect and mitigate threats associated with bots, and we continue to do just that," said Rami Essaid, CEO and co-founder of Distil Networks. "Through this acquisition of Are You A Human, we are bringing on a team of experienced software engineers and data scientists who have dedicated the past seven years to understanding the bot problem plaguing online businesses. Combine this with our purchase of ScrapeSentry in 2016, and Distil has become a braintrust of individuals with the most advanced knowledge on bots, giving us the ability to combat them more effectively than any other company in the market today."
Are You A Human, a Detroit-based company with investors including Detroit Venture Partners, uses a patented technology to analyze real time interaction data, such as mouse movements and scroll patterns, combined with longitudinal data and fingerprinting metrics, to determine whether a visitor to a website is a human or a bot. Understanding how real humans move and browse across different sites has allowed Are You A Human to help more than a million websites validate their traffic. As part of this acquisition, Distil will open a new office in Detroit and plans for additional hiring in the region.
"Whether scraping data, causing downtime or committing fraud, malicious bots are a problem that many web properties don't even know they have," said Reid Tatoris, co-founder and chief product officer of Are You A Human. "We chose to join the Distil Networks team as they share the same mission of making the internet a safer place, and together, we have the ability to provide the most advanced bot detection and mitigation solutions on the market today."
Distil offers the only accurate way to defend websites and APIs against malicious bots -- without impacting legitimate users. By building a fingerprint of each incoming connection, Distil allows customers to precisely detect bots in real time and then provides numerous options to mitigate the attack.
For more on the acquisition, visit https://resources.distilnetworks.com/all-distil-blog-posts/distil-acquires-are-you-a-human.
About Are You A Human
Are You A Human enables any website to be sure they are addressing a real human before serving content, services, or ads. Each day they analyze hundreds of millions of interactions across millions of websites to verify real human users and eliminate bots. Founded in 2010 with offices in Detroit and New York, Are You A Human are the foremost experts in online human behavior.
About Distil Networks
Distil Networks, the global leader in bot detection and mitigation, is the only proactive and precise way to mitigate bad bots across web applications, mobile and APIs. With Distil, you automatically mitigate 100% of OWASP Automated Threats without impacting legitimate users. Slash the high tax that bots place on your internal teams and web infrastructure and make your online applications more secure with API security, real-time threat intelligence, an analyst managed service, and complete visibility and control over human, good bot, and bad bot traffic. Distil Bot Defense for Web defends websites against web scraping, competitive data mining, account takeovers, transaction fraud, unauthorized vulnerability scans, spam, digital ad fraud, and denial of service. Distil Bot Defense for APIs protects public and partner-facing APIs against developer errors, integration bugs, automated scraping, and web and mobile hijacking. For more information on Distil Networks, visit us at https://www.distilnetworks.com or follow @DISTIL on Twitter.
Media Contact
Lauren Hillman
Kulesa Faul for Distil Networks
P: 510-394-2145
E: Email contact