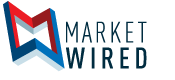 Avalara Partners with Heartland Commerce to Provide Reliable Sales & Use Tax Determination for Restaurants and Hospitality Customers
/EINPresswire.com/ -- SEATTLE, WA--(Marketwired - May 18, 2017) - Avalara, Inc., a leading provider of cloud-based tax compliance automation for businesses of all sizes, today announced its partnership with Heartland Commerce, to serve the hospitality industry with accurate and reliable tax content. Heartland Commerce reports 19 percent share of the U.S. restaurant point-of-sale (POS) market, including 83,000 independent restaurants and 11 of the top 25 quick serve restaurant (QSR) brands.
Heartland Commerce's Xenial cloud restaurant management platform, "Transcends POS." The ability for Xenial to consume tax rates and tax law changes automatically from Avalara alleviates a tedious but necessary task for all restauranteurs and large brands, increasing the product's ease-of-use.
As a result of this partnership, Heartland Commerce customers will now have access to Avalara's Compliance Cloud platform. The Xenial platform will be fully integrated with Avalara's extensive tax content database that stores nuanced and complex tax rates, rules, and regulations for thousands of tax jurisdictions across the U.S. and around the world. This integration to Heartland's existing tax calculation engine alleviates the burden of staying up to date with the changing tax landscape. Heartland Commerce merchants require fast and accurate tax calculations as their customers expect seamless checkout experiences and accurate charges.
"Xenial is all about enterprise meets easy," said Christopher Sebes, President of Heartland Commerce. "Through our partnership with Avalara, we're able to provide complex taxation information easily into our product for all our customers, large or small."
"The hospitality industry represents a great opportunity for Avalara because it relies heavily on real-time checkout transactions. Our powerful platform delivers sales and use tax information at the exact moment it is needed," said Marshal Kushniruk, global executive vice president of Avalara. "Heartland Commerce is a market leader in hospitality and an ideal partner for Avalara in this industry."
Avalara and Heartland Commerce are attending the National Restaurant Association Show from May 20-23, 2017 in Chicago. To meet with Avalara and Heartland on-site, please email media@avalara.com.
For more than a decade, Avalara has pioneered innovations in tax compliance for businesses of all sizes. Today, Avalara offers hundreds of pre-built connectors into leading accounting, ERP, ecommerce and other business applications making the integration of tax and compliance solutions easy for customers.
About Avalara
Avalara helps businesses of all sizes achieve compliance with transactional taxes, including sales and use, VAT, excise, communications, and other tax types. The company delivers comprehensive, automated, cloud-based solutions that are designed to be fast, accurate, and easy to use. Avalara's Compliance Cloud™ platform helps customers manage complicated and burdensome tax compliance obligations imposed by state, local, and other taxing authorities throughout the world.
Avalara offers hundreds of pre-built connectors into leading accounting, ERP, ecommerce and other business applications making the integration of tax and compliance solutions easy for customers. Each year, the company processes billions of indirect tax transactions for customers and users, files more than a million tax returns and other compliance documents.
A privately held company, Avalara's venture capital investors include Sageview Capital, Battery Ventures, Warburg Pincus, Technology Crossover Ventures, Arthur Ventures, and other institutional and individual investors. Avalara's headquarters are in Seattle and it has offices across the U.S. and in the U.K., Belgium, Brazil, and India. More information at www.avalara.com
About Heartland Commerce
Heartland Commerce has 30 years of restaurant technology experience, delivering leading-edge POS and commerce solutions, payments processing capabilities and other business service applications. The company serves 135,000 restaurant customers across the U.S. including 83,000 independent businesses. Xenial™ is the latest product from Heartland Commerce providing a complete cloud restaurant management platform for a fixed monthly price and running on an unlimited number of devices including iOS, Android and Windows. The company owns five point-of-sale (POS) brands including, XPIENTSolutions, pcAmerica, Dinerware, LiquorPOS, and Digital Dining that capture 19 percent of the U.S. restaurant POS market in all 50 states. The Beanstalk Engage™ product supports tens of thousands of restaurant and retail customers market to their customers in the US.