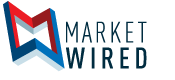 Coquitlam Moving Company Shares Lost Pet Advice
Coquitlam moving company offers advice to owners whose pets get lost during a move
/EINPresswire.com/ -- COQUITLAM, BC--(Marketwired - May 17, 2017) - Ferguson Moving & Storage, a moving company in Coquitlam, has advice for families whose pet might have slipped out during the busy moving process. Whether or not you should delay a move waiting for a furry family member to return depends on a number of factors, an article on the company website advises. To learn more, go to http://www.fergusonmoving.com/blog/should-you-wait-for-lost-pets-to-return-home-before-you-move/
As a moving company that serves Coquitlam, the team at Ferguson Moving & Storage understands that preparing for a move can be a frazzling time, but if a pet takes advantage of the chaos to escape, the situation becomes so much worse.
If a pet is discovered missing when a move is scheduled, owners have to look at a number of factors to decide if it's worth delaying the move. For example, is waiting an option, or is there a deadline to leave the property?
Common sense dictates that it's best to try to find a lost pet before the move. But if an animal is hurt, calling out their name and pinning up missing posters may not be enough. Friends and family may have to go searching in backyards and under porches where a frightened furball could be hiding.
There are many miraculous stories of animals that find their way home days, or even years, after taking a hiatus. Make sure to contact the local branch of the SPCA and advise them about what's happened. If the pet has a clear ID, such as a collar, a tattoo, or a microchip, it's quite likely that someone will return them. However, it may be necessary to consider less pleasant scenarios, especially if the neighborhood has high traffic or is frequented by pet thieves.
Leaving a pet behind is emotional and hard -- and it's probably best to wait it out if circumstances permit. For people who are really in a pinch, a pet detective is a consideration. Cameras and traps are also a possibility. Check out this thread, which contains advice from other pet owners.
If it seems unlikely that your furball is returning, notify the new occupants and neighbours to keep an eye out. Leave contact information behind and periodically check in with the SPCA.
Although the team at Ferguson Moving & Storage hope that this is a scenario no one has to face, it's a good reminder to make sure animals are chipped and clearly identified. The best solution may be to avoid the possibility of an escape by leaving your pet with a friend or family member until the moving process is complete.
For anyone moving to or from Coquitlam, Ferguson Moving & Storage is ready to provide advice and service you can trust. Call them for a free estimate at 604-922-9391.
About the Company
Established in 1916, Ferguson Moving & Storage is one of the oldest and most reputable companies in Canada. Since its inception, the company has provided clients with the best in business moving and storage services. With no hidden charges and all-inclusive quotes, Ferguson Moving & Storage takes special pride in the integrity of their business. For additional information regarding the types of services offered, please visit http://www.fergusonmoving.com or call at 604-922-2212.