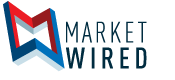 Vancouver Furnace Company Talks Home Heating
/EINPresswire.com/ -- VANCOUVER, BC--(Marketwired - May 17, 2017) - Vancouver furnace company assesses how different types of heat work and which is best for the home
The technicians at Pro Ace Heating & Air Conditioning Services understand that people want the best solutions for their families and home. As a furnace company in Vancouver, they have recently published a blog that breaks down the key differences between boilers and furnaces, so people can make more informed decisions. For more, go to: http://acecare.ca/proaceblog/furnace-or-boiler/
Most homes in the Vancouver area are heated by either a forced air furnace or a boiler. Although both are generally run by gas or propane, there are some distinct differences between them.
A boiler uses hot water, which produces steam to heat the home. A pump pushes the steam from the boiler through pipes that are connected to the baseboards, cast iron radiators, or under the flooring in the case of radiant systems. However, a forced air furnace uses air to carry heat through the house. There will be cold air intake vents which allows the furnace to pull cold air into the heat exchange before blowing warm air back through the ductwork, and finally out to the room's vents.
When it comes to air quality, boilers tend to be preferred. The heat is less dry since there isn't any hot air being distributed through the rooms. Therefore, there's less dust, dirt, and allergens being pushed through the ducts and heating vents.
However, if speed is a concern, forced air furnaces are considered the "on demand" preference. Simply set the thermostat to the desired temperature, and the furnace will kick in, quickly warming the room. A boiler, on the other hand, takes longer since it first has to heat the water to produce the steam. However, it should be noted that a boiler will result in a more consistent and even temperature.
For those concerned about energy usage and cost, boiler systems tend to use less energy, but energy efficient models are available for both options. Additionally, furnaces tend to be more cost-effective up front, but will require more maintenance than a boiler over time. For example, home owners need to factor in the cost of air filters and duct cleaning. However, both systems should have an annual maintenance service to ensure performance and longevity.
For boiler or furnace installation, or to schedule a maintenance appointment, contact Pro Ace Heating & Air Conditioning Services at 604-293-3770.
About the Company
Serving Vancouver for over 17 years with 75,000 happy clients, Pro Ace Heating & Air Conditioning Services Ltd. is made up of qualified professionals. Every technician possesses red seal, refrigerant mechanic, Class-A or Class-B gas fitting licenses. Pro Ace Heating & Air Conditioning Services Ltd. values customer satisfaction and is committed to making every customer a lifelong one. They offer free quotes and estimates with no obligation, and are prepared to beat any competitor's price. Inquire about our one-year, no-interest, no-payment financing on installations. For more information on the company, log on to http://acecare.ca or call 604-293-3770.
Pro Ace Heating & Air Conditioning Services Ltd.
Ali
604-454-7700
Company website: http://acecare.ca