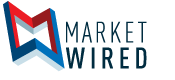 Vancouver Carpet Cleaner Publishes Spring-Cleaning Tips
Vancouver carpet cleaner publishes blog packed with helpful tips for annual springtime tidy
/EINPresswire.com/ -- VANCOUVER, BC--(Marketwired - May 17, 2017) - Angelo Di Pomponio may have built his reputation as a carpet cleaner, but this Vancouver-based dust-buster does so much more. To help homeowners get their houses shipshape this season, the team at Angelo's FebriClean have published a helpful list of spring-cleaning tips. To read more, please go to: http://www.inhomecleaning.ca/blog/Vancouver-Carpet-Cleaner-Offers-Spring-Cleaning-Tips
The blog contains six insightful tips to help homeowners tend to all those grimy areas that have been neglected over the past year-for example, the fridge.
"Cleaning the fridge should be about more than just giving the shelves a good wipe. Remember to clean the refrigerator's condenser coil, which is usually found behind the toe grille. Built-up dust can cause the unit to overheat and shut down. Use a long-handled bottlebrush and a vacuum cleaner with an attachment hose to clean it out. To remove dust from coils on the backside of the fridge, carefully pull the fridge out several feet and vacuum thoroughly. Finish by cleaning the floor area you've just revealed. You never know what you'll find back there!"
Of course, as a carpet cleaner, the blog contains some great advice for vacuuming smarter (not harder), as well tips on how to clean all the fabrics and upholstery that have absorbed a winter's worth of dirt, body oil, and germs.
The blog ends by mentioning some special carpet and rug cleaning promotions that Angelo is offering to all homeowners who are looking for a deeper level of clean. These carpet cleaning deals are only good for a limited time, and available to residents living in the Lower Mainland, North and West Vancouver, as well as South Surrey, Langley, and White Rock.
About the Company
Angelo's FabriClean is a premier carpet and upholstery cleaning company in the Greater Vancouver and Lower Mainland area, offering carpet, area rug, upholstery, and mattress cleaning services. Angelo's is owned and operated by a close-knit family that pays special attention to customer satisfaction and excellent service. It is 100% Canadian, with over a quarter century of experience in in-house cleaning and care. Their technicians are trained and certified, arriving fully equipped to perform the cleaning at the client's convenience. Angelo's FabriClean uses state-of-the-art equipment, as well as top-of-the-line cleaning products. For more information, log on to http://www.inhomecleaning.ca/ or call (604) 421-1855.