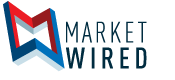 Yahoo! Chooses GlobeNet for Latin American Connectivity
/EINPresswire.com/ -- FORT LAUDERDALE, FL--(Marketwired - May 17, 2017) - GlobeNet, the leading wholesale provider of telecom infrastructure in the Americas, has been chosen as a key communications partner by Yahoo! Inc. for its high-bandwidth Latin American requirements.
GlobeNet is immensely proud to join the ranks of the distinguished service providers supporting Yahoo!'s global network business objectives and looks forward to greater cooperation with Yahoo! providing comprehensive communications solutions coupled with a flexible, responsive approach to help Yahoo! deliver on its critical business objectives.
"Our demands are significant and GlobeNet has met our requirements by providing the lowest latency and highest quality bandwidth and connectivity options in the region," said Mehmet Akcin Director of Global Infrastructure Planning and Acquisitions Group of Yahoo!. "As global bandwidth demands continue to exponentially increase, GlobeNet has the expertise, team and network to help us meet the needs of our customers."
Eduardo Falzoni, CEO at GlobeNet, confirmed the strong and effective working relationship between GlobeNet and Yahoo. "We are thrilled to welcome Yahoo! to our expanding list of first-class partners. We're uniquely suited to help Yahoo! further its mission to provide best-in-class services to its current and future customers throughout Latin America."
To find out more about GlobeNet, please visit www.globenet.net
About GlobeNet
GlobeNet is a leading wholesale telecommunications provider that connects the Americas with an integrated and comprehensive portfolio of services (Network, IP, IaaS and Security), supported by its award-winning, lowest latency, and ultra-resilient 23,500 kilometers subsea infrastructure that is complemented by its team's extensive experience and operational know-how. With leading customer service, GlobeNet helps ensure your business is always ready for the challenges ahead.
GlobeNet is a portfolio company of BTG Pactual's Infrastructure Fund II, and the recipient of Frost & Sullivan's 2017 Best Practices Award - Latin American, Carrier of Carriers Services, Company of the Year.
For more information, visit www.globenet.net.
About Yahoo
Yahoo is a guide focused on informing, connecting, and entertaining our users. By creating highly personalized experiences for our users, we keep people connected to what matters most to them, across devices and around the world. In turn, we create value for advertisers by connecting them with the audiences that build their businesses. Yahoo is headquartered in Sunnyvale, California, and has offices located throughout the Americas, Asia Pacific (APAC) and the Europe, Middle East and Africa (EMEA) regions. For more information, visit the pressroom (pressroom.yahoo.net) or the Company's blog (yahoo.tumblr.com).
Yahoo!, the Yahoo family of marks, and the associated logos are trademarks and/or registered trademarks of Yahoo! Inc.