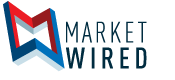 Allied Properties Real Estate Investment Trust Announces May 2017 Distribution
/EINPresswire.com/ -- TORONTO, ONTARIO--(Marketwired - May 17, 2017) - Allied Properties REIT (TSX:AP.UN) announced today that the Trustees of the REIT have declared a distribution of $0.1275 per unit for the month of May 2017, representing $1.53 per unit on an annualized basis. The distribution will be payable on June 15, 2017, to unitholders of record as at May 31, 2017.
Allied Properties REIT is a leading owner, manager and developer of distinctive urban workspace in Canada's major cities. Its objectives are to provide stable and growing cash distributions to unitholders and to maximize unitholder value through effective management and accretive portfolio growth.
Allied Properties REIT
Michael R. Emory
President and Chief Executive Officer
(416) 977-9002
memory@alliedreit.com
Allied Properties REIT
Cecilia C. Williams
Vice President and Chief Financial Officer
(416) 977-9002
cwilliams@alliedreit.com