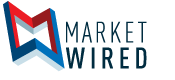 Geometry Global and Blippar Announce Global Strategic Partnership to Create "Augmented Retail"
Geometry Gains Strategic Advantage with Ability to Create AR Content; Blippar Gains Global Scale
/EINPresswire.com/ -- NEW YORK, NY --(Marketwired - May 17, 2017) - Geometry Global, award-winning shopper marketing and brand activation agency network, and Blippar, a technology company specializing in augmented reality (AR), computer vision and artificial intelligence (AI), today announce a global strategic partnership. The purpose is to bring added value to clients by capitalizing on opportunities offered by AR in the physical and digital retail space.
Brands gain immediate access to "augmented retail," helping their shoppers overcome purchase barriers. Geometry gains strategic advantage as employees are trained on how to create and deliver AR content and Blippar extends its reach, as its platform becomes the base for more retail activations.
Using Blippar's AR creation tools Blippbuilder and Blippbuilder Script, Geometry will create best-in-class Augmented Reality in-house that can support the shopping journey in and around retail environments with product specific, relevant digital content.
Both companies will cross-refer business opportunities and collaborate on joint projects.
The partnership launches in the UK and will roll out in the U.S. and Germany, which will act as a hub for continental Europe. Debbie Ellison, Head of Digital Geometry UK and recent winner of the Women of Tomorrow award, leads the partnership with responsibility for global rollout.
Jon Hamm, Global Chief Creative Officer of Geometry Global, commented, "This partnership provides Geometry's clients around the world the opportunity to engage in AR marketing that makes the most impact for their brand. Partnering with Blippar gives Geometry a distinctive advantage in forging a link for brands in the digital and physical retail environments, creating engagement in-store, and ultimately driving a positive product experience."
Omaid Hiwaizi, Global Head of Experience Strategy at Blippar, added, "Augmented Reality is a critical new frontier for retail since it can help brands overcome purchase barriers by providing shoppers with information and engaging experiences at the point of sale. Given Geometry's activation and shopping behavior transformation sweet spot, this partnership creates the perfect context to define the rules on AR in retail, shopper and brand storytelling."
According to predictions in the Digi-Capital's Augmented/Virtual Reality Report 2017, mobile AR could be an $83 billion market by 2021.
About Geometry Global
Geometry Global, the world's largest shopper marketing and brand activation agency drives conversion, action and purchase through award-winning programs that change behavior and inspire people to buy well. With teams in 56 markets, Geometry Global has expertise in shopper, digital, experiential, relationship, promotional and trade marketing. Geometry Global is a WPP company. (NASDAQ: WPPGY). www.geometry.com.
About Blippar
Blippar is a technology company that specializes in augmented reality (AR), computer vision and artificial intelligence (AI). Blippar's consumer product is the Blippar app, which is the first augmented reality browser, bridging the gap between digital and real-world experiences using AI and AR. The app allows users to 'blipp' (scan) real-world items they are curious about -- from objects to buildings, animals and people -- to unlock useful and entertaining content. The content experiences are either drawn from its proprietary knowledge graph or are augmented reality experiences. Blippar's AR technology has been used by world-leading brands such as PepsiCo, Porsche, Nestle, L'Oréal, GSK, General Mills and Procter & Gamble to create exciting and award-winning experiences which deepen consumer engagement. Blippar also offers enterprise solutions including Blippar's Computer Vision API and AR self-service creation tools, the Blippbuilder Suite. These are licensed to agencies and developers to create rich AR experiences at scale, including those with no coding skills. Blippar was named 9th most disruptive company in the world by CNBC in 2016. To learn more, visit blippar.com.

EIN Presswire does not exercise editorial control over third-party content provided, uploaded, published, or distributed by users of EIN Presswire. We are a distributor, not a publisher, of 3rd party content. Such content may contain the views, opinions, statements, offers, and other material of the respective users, suppliers, participants, or authors.