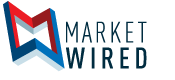 Esterline Corporation Names Michael Covey to Board of Directors
/EINPresswire.com/ -- BELLEVUE, WA--(Marketwired - May 17, 2017) - Esterline Corporation (NYSE: ESL), a leading specialty manufacturer serving the global aerospace and defense markets, today announced the appointment of Michael J. Covey, Chairman and Chief Executive Officer of Potlatch Corporation, to Esterline's Board of Directors, effective May 16, 2017.
Mr. Covey was appointed to the class of directors whose term of office will expire at the 2020 Annual Meeting of Shareholders. The election of Mr. Covey followed a search and selection process conducted by Esterline's Nominating & Corporate Governance Committee to fill a vacancy left by the retirement of Mr. James J. Morris in February, 2017. With this appointment, the number of Esterline board members expands to ten directors, nine of whom are independent under the New York Stock Exchange standards, including Mr. Covey. Curtis Reusser is the board's sole non-independent director as he is Esterline's Chairman, President & CEO.
Mr. Reusser said, "Mike is a great addition to Esterline's Board of Directors, bringing extensive experience in finance, operations and executive management to the team. His board involvement with a multi-billion dollar public company will help him get up to speed quickly on our strategic initiatives and contribute to our ongoing transformational efforts, driving value in our business and building on the momentum we have achieved."
"I'm pleased to join this skilled team of directors at Esterline," Mr. Covey said. "I look forward to working together to advance the company's progress and achievement of its strategic objectives." 
A Form 8-K reporting the appointment has been filed by Esterline today with the Securities and Exchange Commission.
About Michael J. Covey:
Mr. Covey currently serves as Chairman and Chief Executive Officer for Potlatch Corporation, where he has spent 12 years in executive leadership roles, including the company's Chairman since 2007. From 1982 to 2005, Mr. Covey served in a variety of leadership roles at Plum Creek Timber Company, ranging from Manager of Planning and Budgeting to Executive Vice President in charge of multiple facilities and over three million acres of timberland. He also has extensive board experience with a number of associations and community organizations. Mr. Covey holds an MBA in forestry from the University of Oregon and a Bachelor of Science degree in forestry from the University of Montana. 
About Esterline:
Esterline Corporation is a leading worldwide supplier to the aerospace and defense industry specializing in three core areas: Advanced Materials; Avionics & Controls; and Sensors & Systems. With annual sales of approximately $2 billion, Esterline employs roughly 13,000 people worldwide.
Operations within the Advanced Materials segment focus on technologies including high-temperature-resistant materials and components used for a wide range of military and commercial aerospace purposes, and combustible ordnance and electronic warfare countermeasure products.
Operations within the Avionics & Controls segment focus on technology interface systems for commercial and military aircraft and similar devices for land- and sea-based military vehicles, cockpit displays and integration systems, flight training and simulation equipment, secure communications systems, specialized medical equipment, and other high-end industrial applications.
The Sensors & Systems segment includes operations producing high-precision temperature and pressure sensors, specialized harsh-environment connectors, electrical power distribution equipment, and other related systems principally for aerospace and defense customers.
This press release contains "forward-looking statements" within the meaning of the Private Securities Litigation Reform Act of 1995. These statements relate to future events or our future financial performance. In some cases, you can identify forward-looking statements by terminology such as "anticipate," "believe," "continue," "could," "estimate," "expect," "intend," "may," "might," "plan," "potential," "predict," "should" or "will," or the negative of such terms, or other comparable terminology. These forward-looking statements are only predictions based on the current intent and expectations of the management of Esterline, are not guarantees of future performance or actions, and involve risks and uncertainties that are difficult to predict and may cause Esterline's or its industry's actual results, performance or achievements to be materially different from any future results, performance or achievements expressed or implied by the forward-looking statements. Esterline's actual results and the timing and outcome of events may differ materially from those expressed in or implied by the forward-looking statements due to risks detailed in Esterline's public filings with the Securities and Exchange Commission including its most recent Annual Report on Form 10-K.