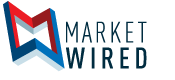 AquaTrip Wins 2017 Outstanding Achievement in New Product Solution at PCBC
Pop PCBC Parade of Products
Click here for high-resolution version
/EINPresswire.com/ -- SAN DIEGO, CA--(Marketwired - May 17, 2017) - AquaTrip was honored in the Parade of Products (POP) at PCBC (Pacific Coast Builders Conference) competition for Outstanding Achievement in New Product Solution.
AquaTrip is on the cutting edge of technology, minimizing water loss and mitigating severe water damages caused by leaks. The AquaTrip system monitors the flow of water and will automatically shut off the water supply if a leak is detected. The system will also notify property owners immediately at the first signs of water damage, undetected leaks and water waste.
Unlike most other leak detection systems which can only monitor a single appliance, or require sensors to be placed all over the house, AquaTrip monitors your entire plumbing system by continuously tracking all the flow into the property. It can detect very low flow rates, and may be more sensitive than your water meter.
The POP competition is held by PCBC, the largest home building trade show on the West Coast. The winners were chosen by a panel of judges based on innovation, practicality and design. All the products in the competition have been on the market for less than a year, or will be commercially available by the fall.
AquaTrip will be featured during PCBC this year at booth #655. PCBC will be held on June 28 and 29 in the San Diego Convention Center.
GSFM is an Authorized AquaTrip Distributor in the United States.
ABOUT GSFM
With nearly two decades of experience, Golden State Flow Measurement™ (GSFM) has proudly served Northern California as the sole Sensus Water Measurement Solutions distributor. During that time, we have grown to nearly $20M in annual sales, demonstrating the quality and efficiency of Sensus® products as well as GSFM's commitment to customer service. Our years of industry expertise and market knowledge have bolstered our success resulting in greater ROI and market resilience throughout the years.
Image Available: http://www.marketwire.com/library/MwGo/2017/5/16/11G139010/Images/pop-pcbc-parade-of-products-jpg-b51e49925a6cbe82b58456d9afe8d8f1.jpg