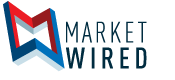 American Hotel Income Properties REIT LP Announces Election of Directors and May 2017 Distribution
/EINPresswire.com/ -- VANCOUVER, BC--(Marketwired - May 16, 2017) - American Hotel Income Properties REIT LP ("AHIP") (TSX: HOT.UN) (OTCQX: AHOTF) announced today that at its annual and special meeting of unitholders held on May 10, 2017 (the "Meeting"), all directors nominated as listed in the information circular dated April 7, 2017 were directed to be elected as directors of American Hotel Income Properties REIT (GP) Inc. for the ensuing year. As a ballot was not required, the number of votes disclosed in the below table reflects only the proxies received by management of AHIP in advance of the Meeting:
 
 
 
 
 
 
 
 
 
 
 
 
 
 
 
Votes For
 
Withhold Votes
Director
 
Number
 
Percentage
 
Number
 
Percentage
Robert O'Neill
 
13,722,864
 
 
99.73%
 
 
37,080
 
 
0.27%
 
W. Michael Murphy
 
13,296,976
 
 
96.64%
 
 
462,968
 
 
3.36%
 
Minaz Abji
 
13,724,349
 
 
99.74%
 
 
35,595
 
 
0.26%
 
Stephen J. Evans
 
13,329,673
 
 
96.87%
 
 
430,271
 
 
3.13%
 
Richard Frank
 
13,729,581
 
 
99.78%
 
 
30,363
 
 
0.22%
 
Tamara L. Lawson
 
13,684,816
 
 
99.45%
 
 
75,128
 
 
0.55%
 
Charles van der Lee
 
13,600,304
 
 
98.84%
 
 
159,640
 
 
1.16%
 
Elizabeth Walters
 
13,668,635
 
 
99.34%
 
 
91,309
 
 
0.66%
 
 
 
 
 
 
 
 
 
 
 
 
 
 
AHIP has also filed a report of voting results of all resolutions voted on at the Meeting on SEDAR at www.sedar.com.
MAY 2017 DISTRIBUTION
AHIP also announced today a cash distribution of US$0.054 per limited partnership unit for the period of May 1, 2017 to May 31, 2017, which is equivalent to US$0.648 per unit on an annualized basis. The distribution will be paid on June 15, 2017 to unitholders of record at the close of business on May 31, 2017.
AHIP's policy is to pay cash distributions on or about the 15th day of each month to the unitholders of record on the last business day of the preceding month.
ABOUT AMERICAN HOTEL INCOME PROPERTIES REIT LP
AHIP is a limited partnership formed under the Limited Partnerships Act (Ontario) to invest in hotel real estate properties located substantially in the United States and engaged primarily in growing a portfolio of premium branded, select-service hotels in larger secondary markets with diverse and stable demand generators as well as long standing contractual railway customers.
AHIP's long-term objectives are to build on its proven track record of successful investment, deliver reliable and consistent U.S. dollar denominated distributions to unitholders and add value through ongoing growth of its diversified hotel portfolio.
ADDITIONAL INFORMATION
Additional information relating to AHIP, including its other public filings, is available on SEDAR at www.sedar.com and on AHIP's website at www.ahipreit.com.
THE TSX HAS NOT REVIEWED AND DOES NOT ACCEPT RESPONSIBILITY FOR THE ADEQUACY OR THE ACCURACY OF THIS NEWS RELEASE.
For further information, please contact:

Andrew Greig
Investor Relations
American Hotel Income Properties REIT LP
Suite 1660 - 401 West Georgia Street, Vancouver, BC V6B 5A1
Phone: 604-630-3134
Email: agreig@ahipreit.com