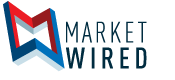 Intrinsyc Announces Election of Directors
/EINPresswire.com/ -- VANCOUVER, BC--(Marketwired - May 16, 2017) - Intrinsyc Technologies Corporation ("Intrinsyc" or the "Company") (TSX: ITC) (OTC: ISYRF), a leading provider of solutions for the development of intelligent connected products, today announced that the nominees listed in the management information circular for the 2016 Annual and Special Meeting of Shareholders were elected as directors of the Company at the Annual and Special Meeting of Shareholders held in Toronto, Ontario today. Detailed results of the vote for the election of directors are set out below.
 

Name of Nominee
 

Votes For
 

% Votes For
 

Votes
Withheld
 

% Votes
Withheld
 
Michael W. Bird
 
4,726,503
 
97.02%
 
145,415
 
2.98%
 
Thomas Bitove
 
4,729,003
 
97.07%
 
142,915
 
2.93%
 
George Duguay
 
4,732,121
 
97.13%
 
139,797
 
2.87%
 
Daniel S. Marks
 
4,732,128
 
97.13%
 
139,790
 
2.87%
 
Howard "Skip" Speaks
 
4,710,128
 
96.68%
 
161,790
 
3.32%
 
Jeff MacDonald
 
4,707,003
 
96.61%
 
164,915
 
3.39%
About Intrinsyc Technologies Corporation
Intrinsyc Technologies Corporation is a product development company that provides hardware, software, and engineering and production services that enable rapid commercialization of IoT products. Solutions span the development life cycle from concept to production and help device makers and technology suppliers create compelling differentiated products with faster time-to-market. Intrinsyc's Open-Q™ System on Modules incorporate the industry's most advanced processor technology, and help OEMs to rapidly bring industry leading products, with rich functionality and high performance, to market. Intrinsyc is publicly traded (TSX: ITC) (OTC: ISYRF) and is headquartered in Vancouver, BC, Canada. For more information, please refer to the Intrinsyc's website at www.intrinsyc.com.
Contact:
George Reznik
Chief Financial Officer
Intrinsyc Technologies Corporation
Email: greznik@intrinsyc.com
Phone: +1-604-678-3734