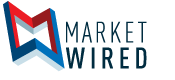 Technology Company with New Encryption Process Set to Disrupt Cybersecurity, Data, and Privacy Protection in the Age of Major Attacks
/EINPresswire.com/ -- PALM SPRINGS, CA--(Marketwired - May 16, 2017) - WorldFlix, Inc. (OTC PINK: WRFX), an entertainment and technology holding company, announces their new cyber security company, Paranotek, has developed proprietary encryption technology to create an innovative, impenetrable data-security assurance with 100% privacy protection.
Paranotek is a WorldFlix partnership with technology and encryption design experts based in Finland. Paranotek's unique and disruptive encryption technology moves the company into the rapidly growing area of cyber security for both the individual and corporate client. Paranotek and its suite of security products will be incorporated into all WorldFlix mobile app development projects, such as child protection app Swantry, and will open the door for collaboration as a security integration feature with other developers looking to enhance the privacy and security of their own mobile or cloud based applications, storage systems or payment platforms. In addition to Swantry, Paranotek is developing a corporate app for companies to protect data and privacy, as well as an online cloud storage and share system that offers full impenetrable data protection.
Brad Listermann, Founder, and CEO of WorldFlix, Inc., commented, "Based on current privacy concerns in the news, we believe it's time for individuals and companies to have their privacy back and their data secured. With this philosophy, we develop software and apps for companies, families and private individuals." Paranotek makes the message clear that the company not only offers a new proprietary encryption process but also sets itself apart by never storing user data. This offers true 100% privacy protection! "Our mission is to give individuals and companies back their privacy and security," says Lauri Tunnela, cyber security expert, and Paranotek Co-founder.
"Recent major attacks on both companies and individuals private data have begun a scramble for companies to upgrade encryption privacy not just internally, but for their customers as well. This opens big opportunities for the WorldFlix, with its new partnership with Paranotek, to harness our unique encryption technology for securing areas of private messengers, mobile payments, social networking, and cloud and data storage. Through strategic partnerships with development firms who can integrate this enhanced level of security for their user products and enterprise systems, the opportunity for new development projects are expected to grow through 2017."
About WorldFlix, Inc.
WorldFlix, Inc. (OTC PINK: WRFX) operates in a variety of niche businesses in the technology and entertainment sphere. WorldFlix divisions include AppFarm, a platform for acquiring, developing, and growing niche apps for mobile and tablet devices; Drobbits, an interactive platform that allows users to create, play and monetize their own video games; Paranotek, a Finnish technology and design company that incorporates its military-grade, proprietary security and privacy features when developing software and apps; Swantry, designed to allow parents to ensure their child is safe on their mobile device; and WorldFlix Entertainment Management, a television and movie development and management business. For more information on WorldFlix, Inc., please visit www.worldflix.co.
About Paranotek
Paranotek is a partnership between WorldFlix, Inc., and Finnish-based technology and encryption experts. 
Lauri Tunnela, CTO, and Johannes Maliranta, CCO, have a combined 20 years of diverse and complementary information technology experience. Tunnela's thesis on information security vulnerabilities has been featured in major Finnish technology magazines. Paranotek's products range from data storage, sharing and instant messaging services to various software suites, all based on our disruptive security technology. While other popular apps, software, and services collect your data, Paranotek's unique security technology never collects user data, thus providing an extra layer of enhanced privacy for our users. For more information on Paranotek, please visit www.paranotek.com.
FORWARD-LOOKING STATEMENTS: "Safe Harbor" statement under the Private Securities Litigation Reform Act of 1995: This press release contains forward-looking statements within the meaning of the Securities Litigation Reform Act of 1995. These statements are based on current expectations and are to a certain degree uncertain. Words such as expects, anticipates, intends, believe, plan, will, and similar words are expressions intended to identify these forward-looking statements. These statements involve risk and subsequently are difficult to evaluate. Actual results may vary from descriptions herein due to many factors including but not limited to changes in business conditions, changes in laws and regulations, problems encountered in exploration and obtaining permits, changes in the competitive environment, technological advances, shortages of skilled workers, the need for additional capital and other risks listed in the company's Securities and Exchange Commission filings under "risk factors" and elsewhere. Forward-looking statements speak only as of the date they were made, and the company is under no obligation to update them.
For more information, please visit: www.worldflix.co, www.paranotek.com, www.swantry.com
CONTACT INFORMATION
WorldFlix, Inc. (OTC PINK: WRFX)
Brad Listermann
Chairman and CEO
(310) 684-2462
worldflix@live.com

EIN Presswire does not exercise editorial control over third-party content provided, uploaded, published, or distributed by users of EIN Presswire. We are a distributor, not a publisher, of 3rd party content. Such content may contain the views, opinions, statements, offers, and other material of the respective users, suppliers, participants, or authors.