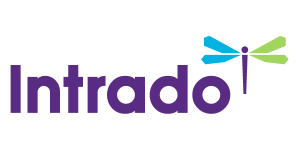 Nathan's Famous Brings Taste of Coney Island to Mason Youth Organization
World-Famous Hot Dog Brand Surprises Nonprofit with $1,000 Kroger Gift Card and Beef Franks for a Year
/EIN News/ -- DEERFIELD TOWNSHIP, Ohio, May 16, 2017 (GLOBE NEWSWIRE) -- Nathan's Famous, the Official Beef Frank of Major League Baseball (MLB), is continuing its efforts to aid youth baseball organizations across the country. Last week, the brand brought the taste and feel of Coney Island to Cottell Park in Deerfield Township, Ohio, for the children and families of the Mason Youth Organization to enjoy.

Nathan's Famous Makes Donation to Mason Youth Organization
A photo accompanying this announcement is available at http://www.globenewswire.com/NewsRoom/AttachmentNg/9cdd9217-14ca-4beb-b278-ee35731a0e59
A youth-serving organization, the Mason Youth Organization is dedicated to providing Ohio-area children with the opportunity to play in competitive sports throughout the year. Their goal is to teach healthy living and leadership through sports activities.
Nathan's Famous invited Mason Youth Organization children and parents to enjoy the Coney Island-themed mobile unit for a fun evening filled with boardwalk games, such as pop-a-shot and skee-ball, a miniature carousel, a Zoltar® Fortune Teller coupon machine, and Nathan's Famous Premium Beef Franks prior to their baseball and softball games.
As part of the day of fun, Nathan's Famous also donated free beef franks for a year along with a $1,000 Kroger gift card for free groceries to the Mason Youth Organization. This donation will assist with concessions to the hundreds of children who play baseball, softball, and T-ball in the area.
"We are proud to continue our support of organizations that benefit youth baseball, softball, and keeping our children active and having fun," said Wayne Norbitz, Nathan's Famous executive board member and former 26-year president. "The Mason Youth Organization is a wonderful group of dedicated volunteers and we're honored to celebrate their work in the community."
The world-famous Nathan's Famous brand is a devoted sponsor of the PLAY BALL initiative, which is MLB's collective effort to encourage young people and communities to participate in baseball- or softball-related activities, including formal leagues and events as well as casual forms of play. In particular, the initiative highlights the many ways the game can be played, including activities outside of traditionally organized baseball and softball leagues and tournaments, ranging from playing catch, stickball and participating in skills competitions like "Pitch, Hit & Run."
Nathan's Famous is not only the Official Hot Dog of MLB, but also the New York Yankees, New York Mets, St. Louis Cardinals, and Miami Marlins, and the Official Beef Frank of the Cincinnati Reds.
Smithfield Foods is the licensee of Nathan's Famous pre-packaged hot dogs, selling a wide variety of beef franks at supermarkets across the country including natural casing, skinless, bun-length, 50 percent reduced fat, angus, and more.
About Nathan's Famous
Nathan's is a Russell 2000 Company that currently distributes its products in 50 states, the District of Columbia, Puerto Rico, the U.S. Virgin Islands, Guam, the Cayman Islands and ten foreign countries through its restaurant system, foodservice sales programs and product licensing activities. Last year, over 500 million Nathan's Famous hot dogs were sold. Nathan's was ranked #22 on the Forbes 2014 list of the Best Small Companies in America and was listed as the Best Small Company in New York State in October 2013. For additional information about Nathan's please visit our website at www.nathansfamous.com. The contents of our website have not been incorporated into and do not form a part of this press release.
About Smithfield Foods
Smithfield Foods is a $14 billion global food company and the world's largest pork processor and hog producer. In the United States, the company is also the leader in numerous packaged meats categories with popular brands including Smithfield®, Eckrich®, Nathan's Famous®, Farmland®, Armour®, John Morrell®, Cook's®, Kretschmar®, Gwaltney®, Curly's®, Margherita®, Carando®, Healthy Ones®, Krakus®, Morliny®, and Berlinki®. Smithfield Foods is committed to providing good food in a responsible way and maintains robust animal care, community involvement, employee safety, environmental and food safety and quality programs. For more information, visit www.smithfieldfoods.com.
About PLAY BALL
The PLAY BALL initiative is MLB's collective effort to encourage young people and communities to participate in baseball- or softball-related activities, including formal leagues, events and casual forms of play.  PLAY BALL events have become MLB's signature youth engagement activity during the professional and amateur baseball and softball calendar, including key dates throughout the MLB offseason and into the World Series. PlayBall.org is the PLAY BALL initiative's online home and is accessible via MLB.com, USABaseball.com, USASoftball.com and other partner websites.  PlayBall.org features youth-oriented content, including baseball trivia and quizzes, and video highlights from MLB games, social media content, photos and a "PlayBall Near You" interactive map that locates local community leagues.  The site also features access to video podcasts and highlights from MLB Network's youth-focused show "Play Ball," which features interviews and on-field demonstrations with top players throughout the League.  PlayBall.org also links to USABaseball.com, which provides players, parents and coaches with the information and resources to help with proper play and instruction, including education videos featuring Hall of Famer and MLB Network analyst John Smoltz, Chicago Cubs Manager Joe Maddon, and Kansas City Royals Senior Vice President of Baseball Operations and General Manager Dayton Moore, among others. Health and safety information, including through the Pitch Smart program, also is available. PLAY BALL is generously supported by Chevrolet, Scotts and Nathan's Famous.
Contact:
Jeff Dennison
Breaking Limits for Nathan's Famous
2137 South Blvd., Suite 200
Charlotte, N.C. 28203
Direct: 704-766-9061
Mobile: 704-252-3356
Email: jdennison@breakinglimits.net