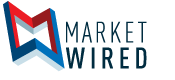 Metanor Announces New Board Nominations
/EINPresswire.com/ -- VAL-D'OR, QUEBEC--(Marketwired - May 16, 2017) - Metanor Resources Inc. (the "Corporation") (TSX VENTURE:MTO) is pleased to announce the appointment of Christina Ouellette and Pascal Hamelin to its Board of Directors.
Mrs. Ouellette has over 20 years' experience in Human Resources and management acquired through a number of senior positions with Lake Shore Gold Corp, FNX Mining, Dynatec and Domtar Forestry. She has a proven track record in providing leadership and strategy in the development and growth phase of mining operations, as well as merger & acquisition transactions. She holds the Certified Human Resources Leader (CHRL) designation and is a member of the Institute of Corporate Directors (ICD.D). She is currently Executive Vice President, Human Resources, at Kirkland Lake Gold.
Mr. Pascal Hamelin, President and Chief Operating Officer of the Corporation is a member of the Ordre des ingénieurs du Québec and of the Professional Engineers of Ontario. He cumulates over twenty-five years of experience in mining engineering, operations, and project management in both surface and underground mining operations. Prior to joining the Corporation in 2010, he had spent 16 years in the Sudbury mining camp for Inco Ltd. and the last 10 years in the Abitibi mining camp.
Greg Gibson, Chairman and CEO, stated: "We are pleased to welcome both Tina and Pascal to the Board, the skill set and experience that they add will be a great asset as we move the company through its next phase of growth".
In addition, the Corporation announces that it has granted an aggregate of 1,800,000 incentive share purchase options to directors, officers and certain employees of the Corporation in accordance with the terms and conditions of its incentive share purchase option plan. These options immediately vested, have an exercise price of $0.88 and will be valid for a period of five years, until May 15, 2022.
About Metanor Resources Inc.
Metanor Resources Inc. is a Quebec based emerging gold producer having its main assets, the Bachelor mine and the Barry project, in addition to over 15,000 ha of exploration property, located in the mining-friendly jurisdiction of Quebec in the heart of the Urban-Barry Camp. With the support of strategic investors, a strong management team experienced at all levels of project development and project financing, Metanor is seeking growth through the development of its properties using a partnership approach with local communities.
Neither the TSX Venture Exchange nor its regulation services provider (as that term is defined in the policies of the TSX Venture Exchange) accepts responsibility for the adequacy or accuracy of this news release.