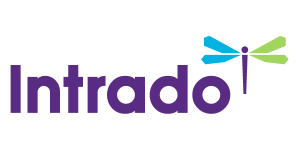 Kongregate's Gridd: Retroenhanced Launches on Steam
GRIDD, Regularly Priced at $11.99, is 10% Off for a Limited Time Only on Steam
/EIN News/ -- SAN FRANCISCO, May 16, 2017 (GLOBE NEWSWIRE) -- Kongregate, a leading publisher of mobile, web, and PC games, today launched their first original title on Steam, GRIDD: Retroenhanced. GRIDD is a fast-paced arcade style shoot 'em up, with '80's inspired graphics modernized for today's high-powered gaming devices. It is regularly priced at $11.99 but is currently 10% off for a limited time on Steam. 

From Italian indie developer, Antab Studio, GRIDD: Retroenhanced is a unique mix of anti-gravity racing fused with an old school arcade shooter. It takes the traditional top down arcade shooter gameplay and turns it on its head with a fully 3D point of view, dynamic camera angles, and a next-gen, neon visual style. Players are dropped into the role of an elite hacker violating an AI-protected super advanced mainframe. They will have to race through cyberspace, avoiding the viruses sent by the AI and eventually go head-to-head with the corrupted artificial intelligence system.
"GRIDD is our love letter to games, hacking movies, and cyberpunk culture that emerged from the 1980's," said Andrea Tabacco of Antab Studio. "We wanted to return players to the arcade halls of their youth but with graphics and gameplay enhancements that take full advantage of today's technology."
"It's fitting that GRIDD is the first original title we're bringing to Steam as a publisher," said John Cooney, Director of Premium Games at Kongregate. "The game's stellar quality level and just plain fun gameplay are exactly why we're diversifying into Steam publishing. Our goal is to support talented developers know matter what platform they're working on and the team at Anatab Studios blew us away with GRIDD: Retroenhanced. We're honored they decided to work with Kongregate."
GRIDD: Retroenhanced is now available on Steam and is coming soon to Xbox One & The Windows Store. It will be regularly priced at $11.99, but is 10% off for a limited time. You can find more information about the game at the official website.
Developers interesting in learning more about Kongregate's Steam publishing program should contact them at bd@kongregate.com.
GRIDD: Retroenhanced game assets can be downloaded here: http://kon.gg/2q3V8wm
About Kongregate
Kongregate is a leading mobile game publisher and web gaming portal. Kongregate's mobile publishing focuses on free to play mid- and hard-core titles. Working closely with mobile game developers Kongregate provides consulting, analytics, marketing, launch support, and game features such as cross promotion, guilds, and chat. Kongregate's mobile games have been downloaded tens of millions of times and have hundreds of millions of gameplays.  Kongregate's web portal features over 100,000 free games played by tens of millions of gamers per month.  Kongregate is a wholly-owned subsidiary of GameStop Corporation and is based in San Francisco. The company was founded in 2006 by brother-and-sister team Jim and Emily Greer.
About Antab Studio
Antab Studio is a small indie team of 3 based in Milan, Italy.  The team is directed by Andrea Tabacco, a 11 year veteran of various studios including Ubisoft and Forge Reply.  They have produced a variety of of mobile and PC titles, headlined by the GRIDD series of games for Windows Phone and Android devices.
Contact:
Michelle Shaw
Kongregate Marketing
press@kongregate.com