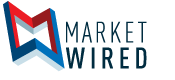 Chirpify Platform Now Integrates with Mobile Applications
Loyalty Program Members Now Able to Instantly Register Social Accounts via Mobile Applications to Earn Rewards
/EINPresswire.com/ -- PORTLAND, OR--(Marketwired - May 16, 2017) - Chirpify announced today that its conversational conversion and engagement loyalty solution now integrates seamlessly with any mobile application. With this integration, consumers can instantly connect their social media accounts to the mobile application to begin earning loyalty program rewards for their social and chat engagement. For consumers, the integration brings greater utility, making it even easier to participate and do business with the brand. For brands, the integration provides the ability to engage more deeply with customers on the mobile app, which is important as mobile users have been proven to spend more per transaction.
The integration also increases a brand's member conversion rate, as consumers can opt-in to engagement rewards directly from the native app. Finally, a brand is able to match up social identity to existing accounts and customer records, making their CRM more powerful for segmentation and retargeting.
"Chirpify's customers have long known the benefits of connecting and engaging with consumers outside the purchase experience," said Chris Teso, CEO and founder of Chirpify. "Now Chirpify is helping them create greater utility in the process, giving consumers the ability to register to a brand's engagement loyalty program instantly, connecting their social identity to their existing loyalty account through the Chirpify mobile app integration."
How it Works
For brands that have chosen to integrate Chirpify's engagement loyalty solution with their mobile application, social login is embedded directly in the app, enabling consumers to connect their social identity to their existing account. These options include social networks like Facebook, Twitter, and Instagram. Once consumers login and connect their social accounts they're able to earn rewards for the actions they take on social media and inside chat applications.
One example of a customer using the integration includes Silver Diner's "Eat Well Do Well" Rewards Club. Silver Diner Reward Members can use Silver Diner's mobile app to link their social media accounts to the restaurant's reward program for instant earnings and redemptions.
Chirpify enables Silver Diner to listen for specific conversations and social media actions, such as topics, hashtags, photo uploads, sharing links and more. Silver Diner can also define rules such as geo-fencing, frequency, and influence, automatically responding to consumers whose posts meet the listening and rules criteria. Members earn points for every eligible social action on Twitter, Instagram, Facebook, and Facebook Messenger.
Said Joe Howell, Sr Marketing Manager at Silver Diner, "Silver Diner has developed award-winning fresh and local menus to address today's lifestyles. To stay relevant and participating in our customers' lifestyle, we know we need to engage our diners between meals on social media. With Chirpify, Silver Diner gains new customers and valuable customer data, and diners accrue rewards for dollars off their next visit. This virtuous cycle of rewards, earned media, new customer acquisition, and customer-driven data underscores our philosophy of 'Eat Well, Do Well'."
About Chirpify
Chirpify is a provider of conversational conversion and engagement loyalty solutions that enable brands like Marriott, Dunkin' Donuts, and Columbia Sportswear to drive deeper customer engagement, acquire valuable data, and grow customer spend. Chirpify enables brands to modernize "spend and get" based loyalty programs, and activate brand campaigns, enabling their customers to use social media and messaging apps as a remote control for marketing conversion. Retail, hospitality, financial services and CPG organizations rely on Chirpify to amplify their cross-channel marketing campaigns, convert customers, and grow customer lifetime value. Chirpify is based in Portland, Oregon and can be found at www.chirpify.com.