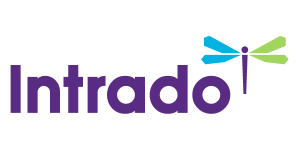 Quicksilver Scientific Revolutionizes Mercury Testing
The Mercury Tri-Test is Widely Considered by Doctors as the New Standard in Mercury Testing and Detoxification
/EIN News/ -- Lafayette, Colorado, May 16, 2017 (GLOBE NEWSWIRE) -- Quicksilver Scientific presents the Mercury Tri-Test, a test invented by Dr. Christopher Shade, PhD, featuring patented mercury speciation technology that provides comprehensive assessment of mercury levels in blood, urine, and hair. The test enables practitioners to not only better identify the types of mercury found throughout the body, but it also is the only test that provides information about the body's ability to eliminate mercury. Collectively, the assessment of these three specimens provides information about the source of mercury exposure along with the feasibility of safely removing the harmful metal from the body – giving doctors an unparalleled analysis, for better diagnosis and more effective and safer treatment plans. 
The Quicksilver Scientific Specimen Kit for their patented Mercury Tri-Test.
Practitioners can register at www.quicksilverscientific.com/register to order the Mercury Tri-Test – full details
Quicksilver Scientific's Mercury Tri-Test analyzes the trifecta of blood, hair, and urine simultaneously to provide complete analysis of mercury toxicity. Blood is the steady-state representation of the bodily mercury burden, and hair and urine demonstrate how efficiently the patient is clearing the mercury.
The Mercury Tri-Test outstrips traditional mercury tests because these tests only provide limited data. The most common mercury test, the Challenge Test, faces limitations in that it is unable to discriminate types of mercury, and therefore cannot identify the source of the exposure. It also provides very little, if any, information about the individual's ability to eliminate mercury. Challenge testing also has the potential for harm especially for patients with renal insufficiency, and may yield a false negative result when renal detoxification pathways are blocked. The incomplete assessment without information of the ability to eliminate mercury may make a sick patient even sicker as it leaves room for guess work in prescribing proper detoxification protocols. All of these issues Quicksilver Scientific's patented Mercury Tri-Test is engineered to solve. 
Mercury and heavy metal toxicity is a widespread problem in the US. Mercury is commonly found throughout the environment and is easily taken up into the human body via inhalation and when ingested. The body has a hard time excreting mercury and it slowly accumulates in organs, including the brain. Exposure to mercury can occur through air, soil, and water, fish/shellfish, vegetables, cosmetics and dental amalgams within our teeth. According to the Journal of Occupational Medicine and Toxicology, elemental mercury is found in approximately 50% of all dental fillings. Even more concerning is that unborn babies exposed to mercury in utero are the most severely affected, which is why it's very important for young women to be tested a substantial time before becoming pregnant so if mercury is found to be in excess it can be treated before the fetus is put at risk.
Along with a full analysis of blood metal testing from Quicksilver Laboratories, innovative mercury and heavy metal treatment options are available through Quicksilver Scientific's detoxification protocols. Administered orally, the supplements that are a part of these protocols use the patented Quicksilver Delivery SystemsTM – advanced pharmaceutical-grade liposomes that provide the uptake power of intravenous therapy with the convenience of oral delivery. These oral protocols precisely target heavy metals within the body by supporting the body's glutathione system and detoxification pathways. Quicksilver Scientific's line of detox protocols are not limited to heavy metals, but also include liposomal protocols for mold and liver detoxification. 
Registered practitioners are eligible to purchase all testing kits, as well as, Quicksilver Scientific's advanced liposomal products and detox protocols at wholesale partnership rates. 
Non-practitioners can use the Practitioner Locator to find a practitioner near them who offers the Mercury Tri-Test. In some states, non-practitioners also may be able to order the test for themselves. A list of these states can be found here.
Need a lab to do the blood draw? Quicksilver Scientific offers IGGBO blood draw services in many major US cities. IGGBO will come to your work or home, scheduled at your convenience to collect the specimens necessary for the Mercury Tri-Test. For more information visit https://www.quicksilverscientific.com/testing/iggbo-home-testing.
ABOUT QUICKSILVER SCIENTIFIC – www.QuicksilverScientific.com – In addition to the Mercury Tri-Test, Quicksilver Scientific is highly regarded for bringing the cutting-edge technology of pharmaceutical-grade liposomal delivery systems to supplement therapies, pioneering innovation and advanced delivery in the nutraceutical industry. The Quicksilver Delivery SystemsTM phospholipid encapsulation system developed by Quicksilver Scientific brings to oral delivery what was once only achievable with intravenous therapy.
# # #
Attachments:
A photo accompanying this announcement is available at http://www.globenewswire.com/NewsRoom/AttachmentNg/d8cb06e7-84f4-405e-a202-2e2603cf6aa4
Attachments:
A photo accompanying this announcement is available at http://www.globenewswire.com/NewsRoom/AttachmentNg/93fa4407-aa30-43f8-a03f-e261a215081d
David Baur-Ray
Quicksilver Scientific
651-252-9403
Dave@NuclearNetworking.com