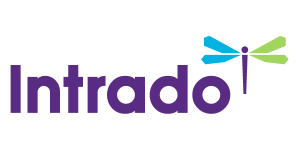 30-Year Fixed Mortgage Rates Fall; Current Rate is 3.80%, According to Zillow Mortgage Rate Ticker
/EIN News/ -- SEATTLE, May 16, 2017 (GLOBE NEWSWIRE) -- The 30-year fixed mortgage rate on Zillow® Mortgages is currently 3.80 percent, down four basis points from this time last week. The 30-year fixed mortgage rate inched higher last week before falling near current levels on Friday.

"Mortgage rates climbed to their highest levels since late March before dropping on the heels of weak inflation and retail sales data, which could push the Fed to delay expected rate hikes in the months ahead," said Erin Lantz, vice president of mortgages at Zillow. "Financial markets should be mostly quiet this week, with no major economic data scheduled for release."
Zillow's real-time mortgage rates are based on thousands of custom mortgage quotes submitted daily to anonymous borrowers on the Zillow Mortgages site and reflect the most recent changes in the market. These are not marketing rates, or a weekly survey.
The rate for a 15-year fixed home loan is currently 3.03 percent, while the rate for a 5-1 adjustable-rate mortgage (ARM) is 2.89 percent.  
Below are current rates for 30-year fixed mortgages by state. Additional states' rates are available at: http://www.zillow.com/mortgage-rates.
About Zillow Mortgages
Zillow Mortgages, operated by Zillow, Inc., is a free, open, and transparent lending marketplace, where borrowers connect with lenders to find loans and get the best mortgage rates.  Borrowers anonymously submit loan requests and receive an unlimited number of custom mortgage quotes with real rates directly from thousands of competing lenders.  Zillow Mortgages also provides mortgage calculators, mortgage advice, mortgage widgets, and lender directories.
Zillow is a registered trademark of Zillow, Inc.
Media Contact: 
Catharine Neilson, Zillow
press@zillow.com