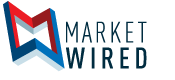 Construction Company Keeps Tabs on Worker Training Better with Credential Verification Service
Kokosing says CVS ID cards save time, foster safety culture -- scanning with smartphone shows employee's training records
The employee's complete training record is displayed on on a smartphone or tablet.
Click here for high-resolution version
/EINPresswire.com/ -- ROCKVILLE, MD--(Marketwired - May 16, 2017) - Construction worker training records stay up-to-date and accessible with Credential Verification Service (CVS) automating retrieval, an article in the May issue of Constructor magazine says.
"It saves us a lot of time and encourages a safety culture," Kyle Tocheff, an administrator with Kokosing Construction Company, tells the magazine.
CVS identification cards include a QR code. When the card is scanned with a smartphone or a tablet, it pulls up the employee's complete training record on a smartphone or tablet.
"If a supervisor or foreman wants to know if the person is certified to run a piece of equipment, they scan it with their smart phone and all of the training comes up," Tocheff says.
Previously, Kokosing superintendents would have to call the head office to check, a time-consuming process, he says.
CVS also sends out automatic reminders when employees need recertification.
The article can be read in the May print edition or in the digital version at www.nxtbook.com/naylor/NGCS/NGCS0317/index.php#/36.
It also can be found on the magazine's home page (www.constructormagazine.com) under Technology Toolbox.
Headquartered in Westerville, Ohio, Kokosing is one of the largest family-owned construction companies in the Midwest. Constructor is the magazine of the Associated General Contractors of America.
CVS provides enhanced photo ID cards to many employers in safety-conscious industries such as construction, healthcare, transportation and energy. Each durable plastic wallet card shows the employee's training records when scanned. This lets supervisors assign jobs only to employees who are trained to do them.
Cards can be ordered at www.credentialverificationservice.com or by contacting CVS at sales@instantcard.net or 888-980-6179. The service costs $50 per month plus $15 per month per 100 users.
Credential Verification Service is a service of InstantCard (https://instantcard.net), America's leading 100 percent cloud-based ID card service since 2007. Identity card best practices are posted on Twitter (@instantcardid) and LinkedIn (www.linkedin.com/company/instantcard).
#safety #construction #training
Image Available: http://www.marketwire.com/library/MwGo/2017/5/15/11G138873/Images/tablet-cvs-display_smaller-ad3ad743c9f08aefb4faae0d87828098.jpg