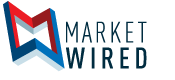 Bellevue by Cressey has officially broken ground
Luxurious development to be built on the last remaining pre-zoned building site of West Vancouver
/EINPresswire.com/ -- VANCOUVER, BRITISH COLUMBIA--(Marketwired - May 16, 2017) - Cressey Development Group has officially broken ground on Bellevue; a stunning luxury project nestled on the shores of the prestigious West Vancouver. This boutique project will offer 35 private residences, all of which offer stunning views of Point Grey and the University of British Columbia.
Bellevue is built on the last remaining pre-zoned high-rise site on the western edge of Ambleside. Like every Cressey project that adheres to a specific set of standards, the building is conveniently located in the sought after community of Dundarave. This coveted neighbourhood offers a wide breadth of shops and amenities, all within walking distance.
"We are very excited to join this exquisite community. Bellevue will not only fit with the character of the community, but continue with its legacy of luxury," explained Jason Turcotte, Vice President of Development at Cressey Development Group.
The sixteen storey building will be an exclusive boutique offering, featuring two and three bedroom homes complete with multi-paneled glass doors that open to reveal an expansive exterior space, providing outdoor living rooms that are ideal for entertaining.
The grand two-storey amenities building, marked with sophistication, will feature an indoor swimming pool and hot tub with towel service, state-of-the-art gym and Pilates studio as well as a landscaped rooftop. Through a combination of superior design, thoughtful attention to detail and quality construction, Bellevue brings utility and ease into residents' lives.
Ranked as one of Vancouver's best neighbourhoods by Vancouver Magazine, Dundarave has a longstanding history of prestige and charisma. Cressey Developments is excited to contribute to the charm and integrity of the community with Bellevue's exquisite private residents.
About Cressey Development Group
Since 1969, Cressey has been building multi-family residential projects affording them over 40 years of experience. With over 200 projects to date, the company has earned a reputation for constructing landmark residential, retail, office, hotel, industrial and mixed-use projects throughout British Columbia, Alberta and Washington State.