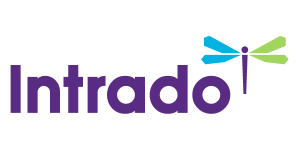 Kelsey Harper Joins RHR International's Chicago Office
/EIN News/ -- CHICAGO, May 16, 2017 (GLOBE NEWSWIRE) -- RHR International ("RHR"), the premier firm in the development of top management leadership of Global 1000 companies, has appointed Kelsey Harper, PsyD, to the position of partner in RHR's Chicago office.

Kelsey brings a unique understanding of business and psychology to his work. Experienced serving clients across industries, Kelsey advises senior leaders on strategic talent management issues, including executive selection, assessment, leadership development, high-performing team building, and succession planning.

"We are delighted to have Kelsey join our team at RHR International," said Dr. Thomas Vitro, the partner responsible for RHR's United States Central Region. "His global experience working with executives in the areas of talent assessment and development, combined with his innate ability to quickly build trusting relationships, makes him a strong asset to our firm."
Prior to joining RHR, Kelsey worked for a global executive search firm where he was a core member of the assessment and development practice. In addition to working with clients on a variety of talent management projects, he also held both regional and national leadership roles. He was responsible for leading all aspects of U.S. research as a member of the global research leadership team, which consisted of more than 100 researchers across 11 offices.
Kelsey received a bachelor's degree in psychology from Marquette University. He earned a master's degree in industrial and organizational psychology and a PsyD in business psychology from The Chicago School of Professional Psychology.
ABOUT RHR INTERNATIONAL
RHR International LLP is a global firm of management psychologists and consultants who understand the distinctive challenges and pressures that CEOs and senior executives face. Its singular focus on senior leadership and research-based practice sets it apart from other executive and organizational development consultancies. For more than 70 years, RHR has been helping leaders and their teams transform themselves and, in turn, the performance of their organizations. RHR offers Board & CEO Services, Senior Team Effectiveness, Leading Transformational Change, Executive Development, and Executive Assessment.
RHR (rhrinternational.com) works with companies across numerous industry sectors around the world. RHR offers consulting services as RHR International LLP in the United States and through its wholly owned subsidiaries and affiliates, including Europe, North America, South America, Asia, and Australia.
Contact:
Joan Miller
RHR International
jmiller@rhrinternational.com
+1 617 283 9640