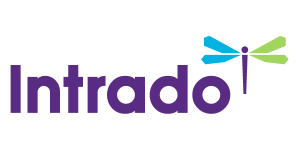 B. Braun To Introduce High Output System at WOCN
New Ostomy Product Has Large Capacity for Increased Patient Autonomy
/EIN News/ -- BETHLEHEM, Pa., May 16, 2017 (GLOBE NEWSWIRE) -- B. Braun Medical Inc., which offers a line of ostomy products to patients and healthcare facilities, will introduce the Flow Collector™ as part of the B. Braun High Output System at the 49th annual Wound, Ostomy and Continence Nurses (WOCN) Conference.

The Flow Collector is designed to easily and securely connect to B. Braun's Flexima® High Output Pouches. With a 2-liter collection bag and 5-foot-long discreet white tube (cuttable every 12 inches to adjust length), the Flow Collector is designed for high capacity body waste. The bag offers a ¾-inch wide opening for draining and cleaning. The integration of the pouches, tubing and collection bag facilitates ready use. The large capacity bag is designed to give patients more autonomy since it does not have to be emptied as often as smaller bags.
"The Flow Collector is ideal for overnight collection, helping to reduce nursing time while a patient is in the hospital," said Jeff Straton, Director of Chronic Care for B. Braun.  "B. Braun Melsungen AG has more than 40 years of experience with ostomy products, and B. Braun Medical is proud to now offer an extended line of these products to the North American market."
The Flow Collector allows for discreet examination and collection of output thanks to its opaque vinyl, which is not made with natural rubber latex, DEHP or PVC. In addition, the Flow Collector tubing can be closed with the Flexima High Output Pouch cap when the nurse or patient needs to disconnect from the pouch for a short while. The tubing is designed to be kink and crack resistant, while also being squeezable to assist with blockage removal. There are two outlet holes at the top of the bag for hanging.
B. Braun's ostomy product line includes base plates, pouches, and the Flow Collector, all of which will be showcased at the WOCN conference from May 20 to 22 at the Calvin L. Rampton Salt Palace Convention Center in Salt Lake City, Utah. B. Braun will be at booth #1033.
About B. Braun
B. Braun Medical Inc., a leader in infusion therapy and pain management, develops, manufactures, and markets innovative medical products and services to the healthcare industry. The company is committed to eliminating preventable treatment errors and enhancing patient, clinician and environmental safety. B. Braun Medical is headquartered in Bethlehem, Pa., and is part of the B. Braun Group of Companies in the U.S., which includes B. Braun Interventional Systems, Aesculap® and CAPS®.
Globally, the B. Braun Group of Companies employs more than 58,000 employees in 64 countries. Guided by its Sharing Expertise® philosophy, B. Braun continuously exchanges knowledge with customers, partners and clinicians to address the critical issues of improving care and lowering costs. To learn more about B. Braun Medical, visit www.BBraunUSA.com. 
Contact:
Jason Ford
B. Braun Medical Inc.
610.997.4722 
jason.ford@bbraun.com