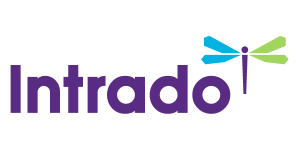 CDLU calls for Resignation of Assistant U.S. Attorney General
/EIN News/ -- WASHINGTON, May 16, 2017 (GLOBE NEWSWIRE) -- The Consejo de Latinos Unidos (CDLU), a national advocacy group and public charity, today called for the immediate resignation of Jeffrey H. Wood, Acting Assistant U.S. Attorney General of the Environment and Natural Resources Division, after he was linked through a U.S. Department of Justice memo to an alleged conspiracy to suppress African-Americans in Alabama from testing their toxic and contaminated properties under the CERCLA/Super Fund Act and as al.com wrote, to "resist EPA efforts to clean up polluted neighborhoods in and around north Birmingham."  

Before joining the Trump Administration, Wood was a partner at law firm Balch & Bingham, working for their Energy and Environmental and Natural Resources practices out of their Washington, D.C. offices. K.B. Forbes, Executive Director of the CDLU, stated, "Mr. Wood must immediately resign because blatant economic racism and environmental injustice cannot be tolerated. Anyone involved in an alleged conspiracy to suppress African-Americans is unfit to serve in the U.S. Department of Justice."
In an investigative article posted last week, al.com reported how Balch & Bingham dumped $134,000 into a foundation run by an alleged corrupt politician, Oliver Robinson, currently under federal investigation, who in turn disenfranchised African-Americans from testing their toxic and contaminated property under EPA rules in 2015 and 2016.
According to lobbying disclosure reports, Wood met on Capitol Hill to discuss CERCLA/Superfund laws and policies in the second quarter and third quarters of 2016, including with then-U.S. Senator Jeff Sessions' staff. In an email sent last Friday to Wood, the CDLU asked, "Did you at any time provide intelligence or knowledge back to your colleagues at Balch? Were you at any time asked to provide advice regarding the matters on 35th Avenue/North Birmingham?  You were working at Balch when this alleged scheme to suppress African-Americans occurred."
But this morning, the CDLU reviewed a U.S. Department of Justice memo from February saying, because of his work at Balch, Wood would be recused from any "CERCLA matters related to the North Birmingham CERCLA site in Alabama." Forbes added, "Wood's fingerprints are on this debacle."
CDLU has been investigating Balch & Bingham since last year in the case of Burt Newsome. Newsome, a small-town sole-practitioner attorney, was wrongly targeted, falsely arrested, and defamed. In early February, the CDLU dispatched a letter to Kellyanne Conway asking The White House "to ban Balch & Bingham…from soliciting the Administration immediately" because of their alleged conduct against Newsome. On March 3, in reaction to the CDLU, Balch fired one of their partners.  Read more at BanBalch.com.
CONTACT: K.B. Forbes 202.320.1212 text or call
kbforbes@outlook.com