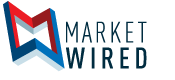 World Aquatic Health Conference Expands Industry Growth
Largest Educational Conference on Aquatics to Take Place in Denver, CO
WAHC 2016 farewell function
Click here for high-resolution version
NSPF CEO Lachocki opening WAHC 2016
Click here for high-resolution version
/EINPresswire.com/ -- COLORADO SPRINGS, CO--(Marketwired - May 16, 2017) - The World Aquatic Health™ Conference (WAHC) will provide multiple opportunities for industry leaders to network and learn. Scheduled from October 18-20th, 2017 at the Omni Interlocken Hotel near Denver, CO, the 14th Annual WAHC provides industry leaders -- such as health officials, researchers, manufacturers, operators, managers, and builders/designers -- the chance to help shape the future through aquatics.
Hosted by the National Swimming Pool Foundation (NSPF), WAHC 2017 welcomes acclaimed Keynote Speakers Ryan Avery and Amy Posey. In addition to the keynote presentations, both will be engaged in workshops during the conference. Mr. Avery will be leading a confidence-building workshop From "A" to "THE": Stop being A leader. Start being THE leader. Ms. Posey will be presenting with 2016's Keynote, Dr. Wallace J. Nichols, during a Health Benefits workshop titled Neuroscience of Leadership.
In addition to the nearly 50 innovative educational sessions during the conference, WAHC 2017 offers a variety of special events. Guests may choose to attend the 2nd Biennial CMAHC Vote on the Code Conference, Aquatic Therapy Day, a Boulder-based insider's tour, Environmental Health Round Tables, an NSPF Instructor Update Meeting, the USA Swimming Regional Build A Pool Conference, or NSPF's recently released Advanced Service Technician™ Course.
Noteworthy WAHC Events
2107 Welcome Reception
Wednesday, October 18, 6:00-9:00pm
Nestled against the backdrop of the Rocky mountains, the Omni Interlocken welcomes WAHC 2017 with a night of games, music, and friends. Enjoy the beautiful Colorado weather outside on the terrace overlooking two outdoor pools, a waterfall and the Eldorado Golf Course. Drinks and heavy hors d'oeuvres served.
2016 Keynote Dr. Wallace J. Nichols Returns
Previous Keynote Speaker, Dr. Nichols, will collaborate with current Keynote Speaker, Amy Posey, for a Health Benefits Track that focuses on the Neuroscience of Leadership. Dr. Nichols, Blue Mind founder, will also deliver a session on Water as Medicine during Thursday's afternoon line up.
Model Aquatic Health Code Track
Thursday, October 19, 10:00am-5:00pm
After the CMAHC converges two days before the WAHC, the conversation will continue in Thursday's sessions, providing an insider's view of the CMAHC's progress, CDC updates, and MAHC adoption.
Track Topics
WAHC tracks will range in subject from old favorites to new topics, including Advanced Chemistry, Advanced Service Concepts, Facility Management, Health Benefits, MAHC, New Industry Technology, Public Health, and Training for Business Growth.
Farewell Function
Friday, October 20, 3:20-4:30 pm
NSPF invites attendees to stick around after the educational sessions on Friday for one last networking opportunity. Enjoy drinks and prizes while exchanging goodbyes and handshakes with friends and new contacts.
Pre-Conference Events
CMAHC Vote on the Code Biennial Conference
Tuesday, October 18 & Wednesday, October 19, 8:00 am-5:00 pm
Every two years, CMAHC members can take part in the Model Aquatic Health Code (MAHC) update process to have their input heard by the CDC as it revises and releases the next edition of the MAHC. Register today to have your voice heard.
2nd Annual Aquatic Therapy Day
Wednesday, October 18, 8:00 am-5:00 pm
An 8-hour hands-on training designed to provide evidence-based ideas for treating patients with low back, neck, shoulder, and chronic pain, and then to practice these techniques in water. This is the second year in a row that Aquatic Therapy University's Andrea Salzman will lead this pool-based lab intensive.
Advanced Service Technician™ Course
Wednesday, October 18, 8:00 am-5:00 pm
Acquire the AST Certification that your customers respect to gain a competitive advantage for your service company. Email conference@nspf.org to purchase the show's special and complete the online modules before attending this one-day classroom session.
Insider's Tour
Wednesday, October 18, 9:00 am-2:00 pm
Interested guests will discover local and unique aquatic facilities, as well as best practices for operation and sustainability within Boulder. The tour will be an additional $65 and includes transportation and lunch. The tour will visit the University of Colorado-Boulder Student Rec Center; the East Boulder Community Center, a Boulder government-owned facility; and the Bay Aquatic Park, a Broomfield government-owned facility.
NSPF Instructor Update Meeting
Wednesday, October 18: 2:30 pm-5:00 pm
NSPF Instructors are encouraged to attend the Instructor Update Meeting held at the WAHC each year. Awards are presented to top instructors, and new products, programs, and practices are introduced in detail for the upcoming year.
Environmental Health Leader Lunch Round Tables
Thursday, October 19 & Friday, October 20, 12:00 pm-1:30 pm
In addition to the Vote on the Code Conference held earlier in the week, Environmental Health Officials are invited to a closed round table lunch during the WAHC to discuss relevant and upcoming trends and best practices. Local EH Officials are invited to purchase a guest ticket for just $25 to attend lunch. To register or for more information, contact conference@nspf.org.
Post Conference Events
USA Swimming Regional Build A Pool Conference
Saturday, October 21, 8:00 am-5:00 pm & Sunday, October 22, 8:00 am-4:30 pm
A Regional Build A Pool Conference will take place the weekend after the WAHC. During this two-day conference, attendees can expect to discuss design considerations with builders, facility directors, and design companies.
NSPF Instructor Course
Saturday, October 21, 8:00 am-5:00 pm; Sunday, October 22, 8:00 am-5:00 pm; & Monday, October 23, 8:00 am-12:00 pm
NSPF has been educating instructors to deliver our training programs for many years. This year following the WAHC, 30 NSPF Instructor candidates will stick around to prepare to become NSPF Instructors who share knowledge with pool operators around the world. It is a closed course, but interested parties may visit nspf.org for more information.
Conference Sponsors/Tabletops
The lead sponsors for WAHC 2017 are Neptune Benson, a leader in water filtration and disinfection; Waterco USA, a manufacturer of high quality pumps, filtration systems, solar pool heating, and chemicals, PlayCore, a company that promotes water related fun through their creative and innovative products, and Spectrum, a manufacturer of a broad range of playground and park and recreation products. Additional sponsors include Berndorf Metall- und Bäderbau GmbH, a manufacturer of stainless steel pools in Europe; facility designer Counsilman-Hunsaker; S.R. Smith, manufacturer of pool deck equipment, lighting, and ADA lifts; Hach Company, manufacturer of instruments and reagents for water testing and water quality; AQUASALT; Wapotec; Blue Mind; Aquatics International; AQUA; Pool & Spa Marketing; Pool & Spa News; and SPLASH!. Sponsorship opportunities are still available; please email conference@nspf.org for more information.
Poster Presentations
Those interested in sharing recent aquatic knowledge and findings with attendees may do so through poster presentations. Information displayed varies greatly based on the presenters' focus of research and knowledge within the industry. Poster presenters will reside in a prime location, both for visibility and for convenient networking with fellow attendees. Poster submissions are accepted until August 18.
Registration
Registration for WAHC includes heavy hors d'oeuvres at the Welcome Reception and breakfast and lunch on both Thursday and Friday. Early registration is just $445 when you register by May 31. The price will increase to $495 on June 1, and again to $595 on August 1. The first 100 registrations will be entered into a raffle to win three different prizes during the farewell function. First prize winner will receive an iPad, second prize a 50" flat screen TV, and third prize is a free 2018 WAHC registration. Visit www.theWAHC.org to register today!
Hotel and Travel
Discounted hotel rooms at the Omni Interlocken can be reserved for a rate of $164 per night, plus taxes. This rate is available through Monday, September 28, 2017, but will sell out early. Attendees are encouraged to reserve a room online or call (303) 438-6600 and ask for the World Aquatic Health Conference rate. Guests are charged upon check-in for reservations. Contact conference@nspf.org for information on government rate rooms, if applicable.
About the World Aquatic Health™ Conference
This leading global aquatic research forum is tailored for people involved in all aspects of aquatics, those affiliated with aquatic facilities, pool and spa industry, service providers, consultants, parks & recreation, water parks, manufacturers, academia, associations, builders, community organizations, distributors, hotels, government, health/medical, retail, and media. Watch the video.
About the National Swimming Pool Foundation®
At the National Swimming Pool Foundation, we believe everything we do helps people live happier and healthier lives. Whether it's encouraging more aquatic activity, making pools safer, or keeping pools open, we believe we can make a difference. To further this mission, in 2016 we combined forces with GENESIS, an educational leader for designers and builders of residential pools and spas. Together with GENESIS we offer products and programs that are technically sound, convenient, and beautifully designed. In 2012, we launched the Step Into Swim™ Campaign, a 10-year initiative to create one million more swimmers. Founded in 1965 as a 501(c)(3) non-profit and located in Colorado Springs, CO., NSPF proceeds go to fund research and to help create swimmers. Visit nspf.org, genesis3.com, or call 719-540-9119 to learn more.
Image Available: http://www.marketwire.com/library/MwGo/2017/5/16/11G139008/Images/Reception_number_3-7d99d075407e8cf7897f3d8e8e6b99b5.jpg
Image Available: http://www.marketwire.com/library/MwGo/2017/5/16/11G139008/Images/Lachocki_2017_PR-476c1e96a8efa7f29e733631486f1cb9.jpg