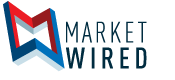 Minister Brison Statement on the 2017 Spring Reports of the Auditor General of Canada
/EINPresswire.com/ -- OTTAWA, ONTARIO--(Marketwired - May 16, 2017) - Treasury Board of Canada Secretariat
The Honourable Scott Brison, President of the Treasury Board, today made the following statement:
"We thank the Auditor General for his work. The information in these reports will help the government to continue delivering on its priorities.
This government has put forward an ambitious agenda and is committed to delivering real and meaningful results to Canadians.
In terms of the reports' recommendations, the government is, for example, already working to:
improve the management and review of psychological health and safety within the RCMP;
improve the Temporary Foreign Worker Program to make it work for employers, for workers and for all Canadians
ensure the safety of Canadians by facilitating the screening of people, goods and services at the borders between the United States and Canada
ensure that trade deals protect Canadians' economic interest;
invest in northern infrastructure and Indigenous communities; and
phase out any remaining inefficient fossil fuel subsidies by 2025
Our government's emphasis on evidence-based policy, results and delivery is directly in line with the Auditor General's recommendations to improve program tracking and reporting.
For my part, as President of the Treasury Board, I have accepted the Auditor General's recommendation on the management of fraud risk and am taking the appropriate action to improve oversight across government.
Canada has one of the most professional and dedicated public services in the world. We must continue to support our employees, ensuring they have the tools to help them recognize and report conflict of interest situations when performing their duties.
We are modernizing how the government operates, in order to reflect the values and expectations of Canadians and deliver on the service they deserve.
Greater openness and transparency in government helps strengthen Canadians' trust in our public institutions. That is why the government issued an Order in Council to provide the Auditor General of Canada with access to confidential information.
We look forward to continue working with the Auditor General to ensure the delivery of services and programs to Canadians is done in a way that is fiscally prudent, efficient and effective."
Follow us on Twitter: @TBS_Canada.
Jean-Luc Ferland
Press Secretary
Office of the President of the Treasury Board
613-369-3163
Media Relations
Treasury Board of Canada Secretariat
media@tbs-sct.gc.ca
613-369-9400
TTY (telecommunications device for the hearing impaired)
613-369-9371