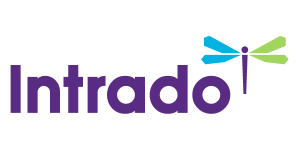 INVESTOR ALERT: Goldberg Law PC Announces a Securities Class Action Lawsuit against Ocwen Financial Corporation
/EIN News/ -- LOS ANGELES, May 16, 2017 (GLOBE NEWSWIRE) -- Goldberg Law PC, a national shareholder rights litigation firm, announces the filing of a class action lawsuit against Ocwen Financial Corporation ("Ocwen" or the "Company") (NYSE:OCN) for violations of §10(b) and §20(a) of the Securities Exchange Act of 1934 and U.S. Securities and Exchange Commission Rule 10b-5 promulgated thereunder.

Investors who purchased the Company's shares between May 11, 2015 and April 19, 2017 inclusive (the "Class Period"), are encouraged to contact the firm before June 20, 2017, the lead plaintiff motion deadline.
If you are a shareholder who suffered a loss during the Class Period, click here to participate.
In addition, we encourage you to contact Michael Goldberg or Brian Schall, of Goldberg Law PC, 1999 Avenue of the Stars, Suite 1100, Los Angeles, CA 90067, at 800-977-7401, to discuss your rights free of charge. You can also reach us through the firm's website at http://www.goldberglawpc.com/, or by email at info@goldberglawpc.com.
The class in this case has not yet been certified, and until certification occurs, you are not represented by an attorney. If you choose to take no action, you can remain an absent class member.
The Complaint alleges that during the Class Period, Ocwen violated federal securities laws by making materially false and misleading public statements about its business, operations and compliance policies. On April 20, 2017, the U.S. Consumer Financial Protection Bureau announced that it was suing Ocwen for generating errors in borrowers' accounts, failing to credit payments, illegally foreclosing on homeowners, and charging borrowers for add-on products without their consent. In addition, several states issued cease-and-desist orders against Ocwen, prohibiting the Company from acquiring new mortgage servicing rights and originating mortgage loans. Following this news, Ocwen's stock price dropped sharply, which caused investors harm.
Goldberg Law PC represents shareholders around the world and specializes in securities class actions and shareholder rights litigation.
This press release may be considered Attorney Advertising in some jurisdictions under the applicable law and ethical rules.
Contact:
Goldberg Law PC, Los Angeles
Michael Goldberg, Esq., 800-977-7401
Brian Schall, Esq., 800-977-7401
Sohrab Izadi, Esq., 800-977-7401
Sherin Mahdavian, Esq., 800-977-7401
info@goldberglawpc.com
www.Goldberglawpc.com