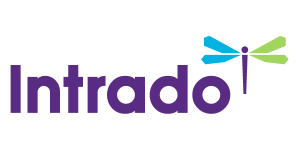 Medical Imaging Corp. New Social Media, Investor Outreach Initiative & Money Show Presentation
/EIN News/ -- LAS VEGAS, May 16, 2017 (GLOBE NEWSWIRE) -- Medical Imaging Corp. (OTC:MEDD) ("MEDD"), (OTC PINK:MEDD) a provider of fixed-base and remote medical diagnostic imaging services to clients in the U.S. and Canada, announced today its new Investor Outreach Initiative.

Medical Imaging Corp. is pleased to announce that it has now launched its new corporate website. The new website showcases the essence of the company, dedicated investor section as well as links and details regarding all of the Company's locations and services.  The new website can be found at www.medimagingcorp.com.  The website is also mobile friendly and offers portals for the Company's referring physicians.
In addition, new links to the Company's YouTube, Twitter, Instagram, LinkedIn and Facebook accounts can also be found on the new website. The purpose of the social media sites is to allow investors a way to interact with the company. We welcome questions and comments and invite our shareholders to follow us online.
As part of our Outreach Initiative, the Company will be participating as an exhibitor from May 16th to 19th at the Las Vegas Money Show at Caesar's Palace.  Mitch Geisler, CEO will be presenting at the Money Show on May 17th in the exhibitors hall at 3:15 pm. P.D.T. The topic will focus on company operations, the healthcare market and direct investment opportunities with the Company.  The Money Show is a "unique learning experience and is your one-stop resource for investment education, unbiased guidance, and personal connections to grow your portfolio in any market environment."
Mitch Geisler, CEO commented, "In today's marketplace it is important to ensure we maximize methods to interact with new and existing shareholders.  We are committed to sharing events, pictures and information through our various social media outlets. We invite you to follow the Company online." 
About Medical Imaging Corp.
Medical Imaging Corp. ("MEDD") is a provider of comprehensive medical imaging services to patients and client hospitals in the United States and Canada through its four Diagnostic Imaging Centers, and its Teleradiology Services. For more information, please contact us at 887-331-3444 or visit www.medimagingcorp.com.
Forward-Looking Statements
Certain information set forth in this news release may contain forward-looking statements that involve substantial known and unknown risks and uncertainties. These forward-looking statements are subject to numerous risks and uncertainties, certain of which are beyond the control Diagnostic Imaging International Corp.  Such forward-looking statements are based on current expectations, estimates and projections about our industry, management beliefs and certain assumptions made by our management.  Readers are cautioned that the assumptions used in the preparation of such information, although considered reasonable at the time of preparation, may prove to be imprecise and, as such, undue reliance should not be placed on forward-looking statements.  Information concerning factors that could cause the Company's actual results to differ materially from those contained in these forward-looking statements can be found in the Company's periodic reports on Form 10-K and Form 10-Q, and in its Current Reports on Form 8-K, filed with the Securities and Exchange Commission. Unless required by law, we undertake no obligation to update publicly any forward-looking statements, whether as a result of new information, future events, or otherwise to reflect future events or circumstances or reflect the occurrence of unanticipated events.
For additional information, please contact:
INVESTOR RELATIONS
Medical Imaging Corp.

Phone: 877-334-3444 | Email: ir@medimagingcorp.com