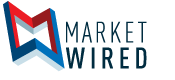 Phoenix Wright(TM): Ace Attorney(TM) - Dual Destinies Coming to Android Devices
LOS ANGELES, CA--(Marketwired - May 16, 2017) - Capcom, a leading worldwide developer and publisher of video games today announced Phoenix Wright: Ace Attorney - Dual Destinies for Android devices. The fifth chapter of the courtroom drama is expected to release later this month.

The game sees the return of courtroom hero Phoenix Wright. Set eight years since his last appearance in the courts, the first case in Phoenix Wright: Ace Attorney - Dual Destinies sees the action start in badly damaged courthouse. It's down to Phoenix Wright and his team at the Wright Anything Agency to discover the cause of the destruction. Players will have to battle it out in court against tenacious prosecutors as they defend the accused.

The much loved gameplay and features from previous titles in the Ace Attorney series return with 3D graphics, bringing the courtroom and characters to life and putting players directly in the heart of the action. Players will need to investigate each crime scene with dynamic 3D visuals, making it possible to change views and zoom-in on areas to uncover any hidden evidence or clues. The drama continues in the court room as players present their evidence, challenge witnesses and begin to unravel the truth behind each of the cases in Phoenix Wright: Ace Attorney - Dual Destinies.

Joining Phoenix is the young attorney Apollo Justice and new associate attorney Athena Cykes. Athena's unique ability to psychoanalyse witnesses introduces a brand new element to proceedings. Using Athena's 'Mood Matrix' players can detect the emotional state of a witness and tell whether they're surprised, angry, happy or sad. Players can compare these feelings with the statement given by the witness, point out any contradictions between the two and challenge the witness testimony.

For more information, please visit our press page at www.press.capcom.com.

About CAPCOM Mobile
Capcom Mobile is a wholly owed subsidiary of Capcom Co., Ltd. Our company is dedicated to bringing the amazing characters, stories and experiences of Capcom to the a new generation of mobile players everywhere. With one eye on the latest technology and another on Capcom¹s proud legacy we¹re looking to forge the next chapter in Capcom¹s amazing history. Capcom Mobile maintains operations in Los Angeles, Toronto, Tokyo, and Osaka, Japan.
/EINPresswire.com/ -- Capcom was founded in 1983, and is responsible for some of the most celebrated franchises in gaming including Resident Evil®, Street Fighter®, Monster Hunter®, Ace Attorney®, Mega Man® and Devil May Cry®.

Capcom, Ace Attorney, Resident Evil, Mega Man, Monster Hunter and Devil May Cry are either registered trademarks or trademarks of Capcom Co., Ltd., in the U.S. or other countries. Street Fighter is a registered trademark of Capcom U.S.A., Inc.