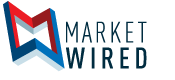 Epoch Lacrosse Partners with National Lacrosse League Player Kiel Matisz with Georgia Swarm for 2017 Playoffs
/EINPresswire.com/ -- MINNEAPOLIS, MN--(Marketwired - May 16, 2017) - Epoch Lacrosse, a U.S. design and technology company that specializes in lacrosse, proudly announces today its partnership with National Lacrosse League (NLL) professional player, Kiel Matisz. Matisz is an NLL top scorer and elite forward for the Georgia Swarm, the NLL's top ranking East conference team heading into the playoffs this May. 
The NLL east division finals game two takes place on May 20, where Matisz will be playing with an Epoch Dragonfly 7 carbon fiber shaft, the Hawk prequel head and will be protected by custom Epoch Integra gloves, arms pads and shoulder pads. Matisz will serve an integral role in Epoch's marketing efforts and will be contributing to emerging gear and equipment design.
"We are very excited to partner with such an incredible NLL professional player who has tremendous professional insight and rooted passion for the game as we do at Epoch," said James Miceli, principal and founder of Epoch Lacrosse. "Epoch worked closely with Matisz, a competitive and high-performing player to provide him with high quality gear and equipment that has been personalized to his strengths and needs. We look forward to working with him as we continue to grow."
The NLL playoffs will take place this spring where two men's teams will compete for this year's title. This is a particularly important year for the Georgia Swarm as they strive to make a comeback from their 2016 loss in the division semi-finals.
"I've been a fan of Epoch's work for quite some time and I am excited to be a part of a team that is truly reinventing the lacrosse equipment industry," said Kiel Matisz, forward for the Georgia Swarm. "Heading into the playoffs, I'm confident in the gear that Epoch has provided me with, and believe it will only maximize my performance on the field."
To learn more about Epoch Lacrosse, please visit www.epochlacrosse.com and follow the brand on Instagram, Facebook and Twitter.
About Epoch Lacrosse
Epoch Lacrosse is a U.S. design and technology company committed to exclusively creating the highest-performing lacrosse equipment made and manufactured in the U.S. Through its innovation lab in Minneapolis, Epoch Lacrosse incorporates high-tech practices into its production including 3D printing and utilizing carbon fiber. In addition to Epoch Lacrosse's use of technology, the design of their shafts is leading the lacrosse industry and are growing in popularity among players -- including the Dragonfly 7, a light-weight shaft that is produced for players at the highest level.
Media Contact
Paige Wagner
Uproar PR for Epoch Lacrosse
321.236.0102 ext. 233
Email Contact